Meet Vista Apex – Keith Johnson, VP of Finance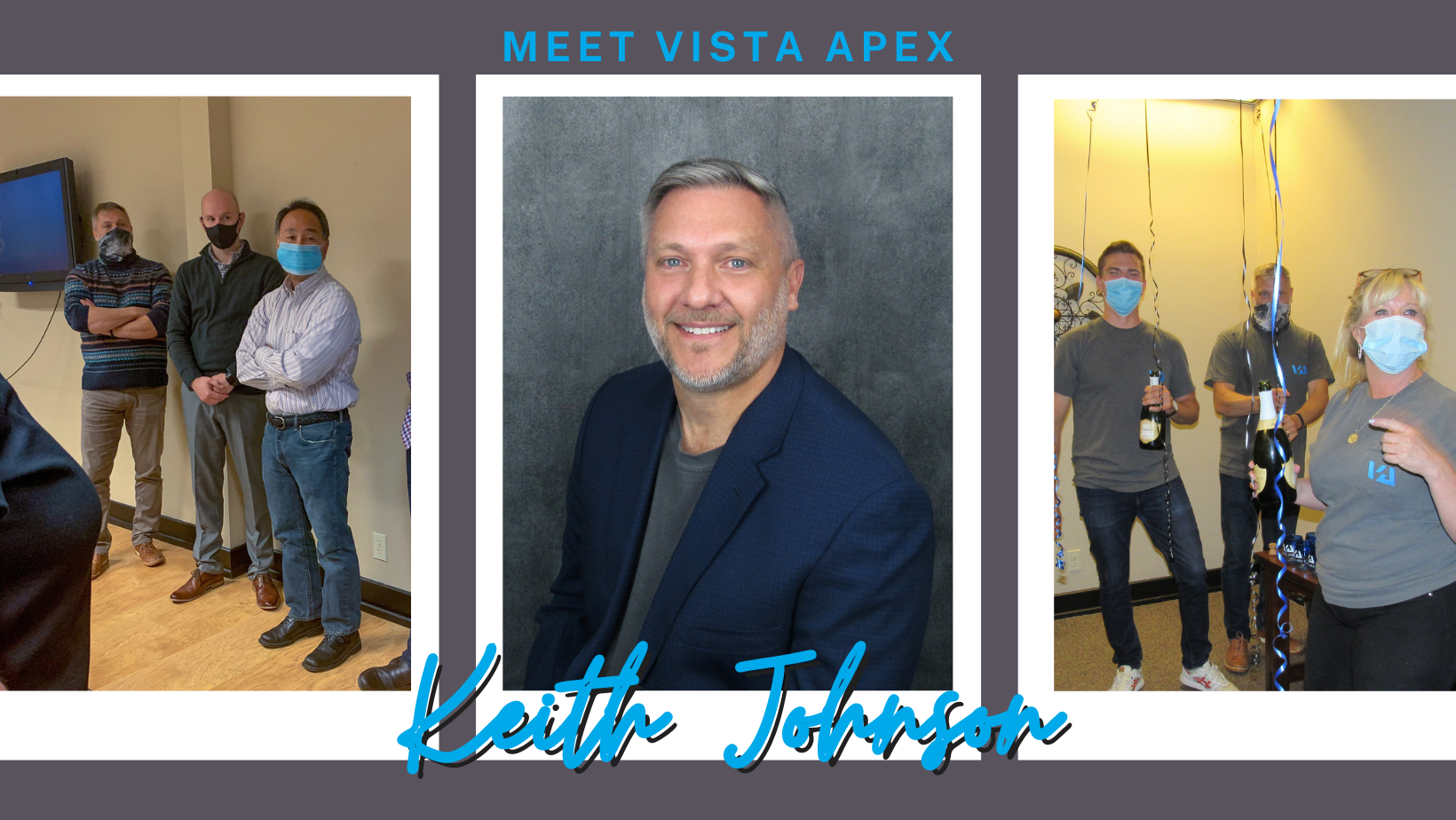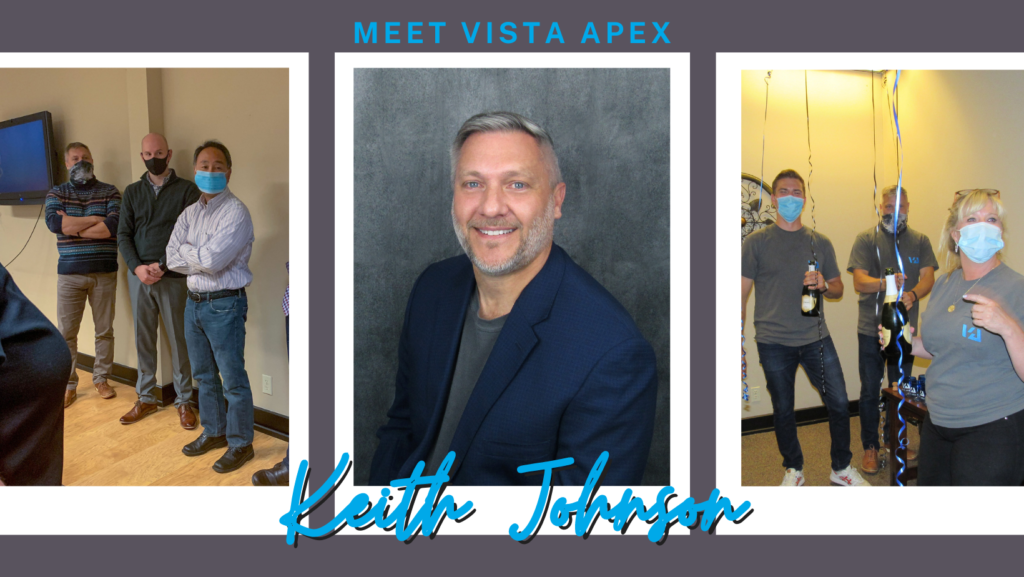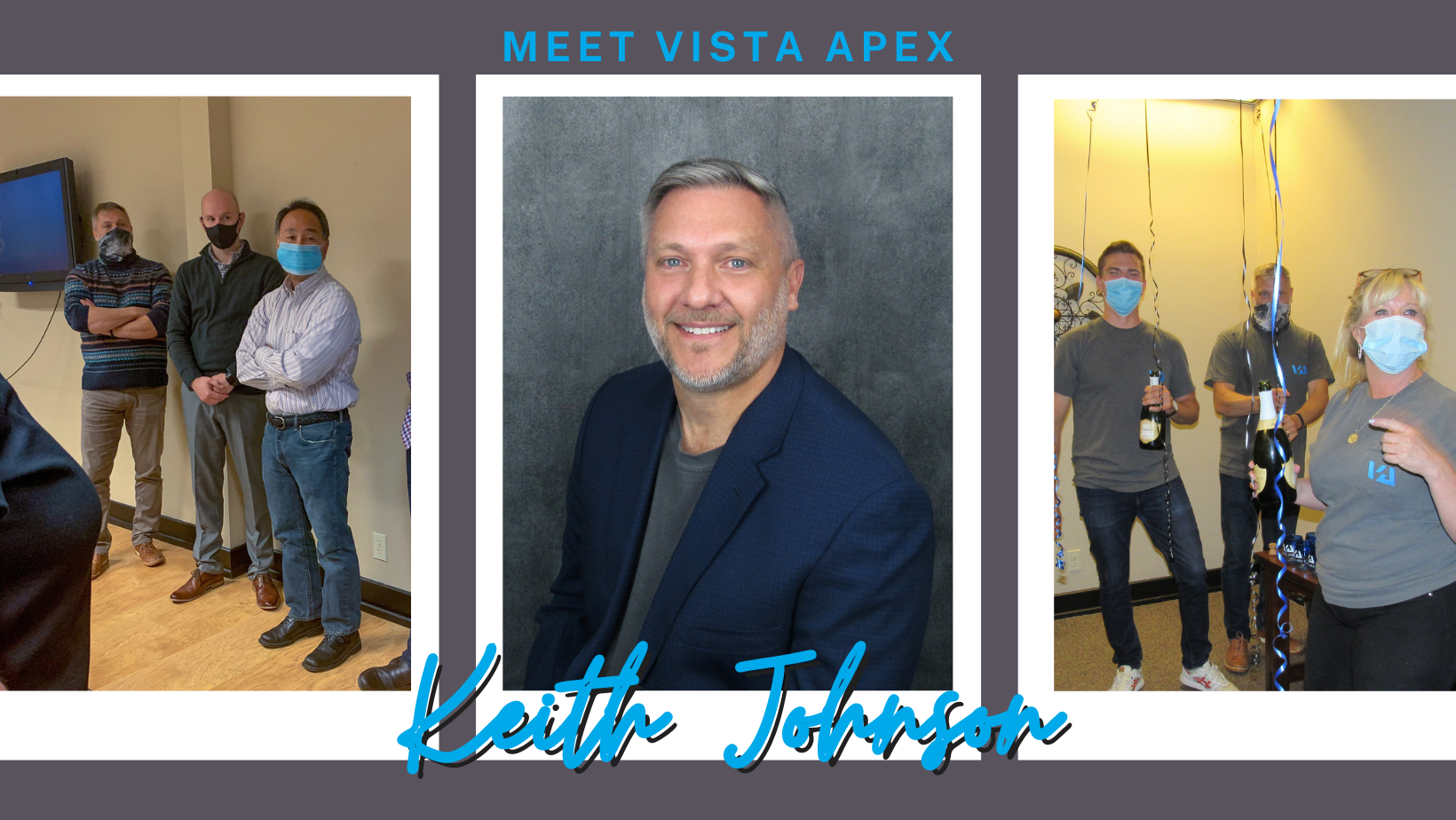 Behind every great company is an even better CFO, meet Keith Johnson, the man behind the numbers. Not only is he great at his job, but he will also annihilate you in cornhole, as recently learned at the Vista Apex rebranding party!
Tell us about yourself and how you got here.
I graduated from UW-Milwaukee with a bachelor's degree in Accounting. I spent time in the insurance industry, finance industry, home healthcare, and worked for a beauty company for 21 years. My last employer's time allowed me to be involved in every aspect of the business and watched it grow from $58 million to nearly $300 million over my tenure. The involvement specifically in operations, supply chain, systems and analytics, and the commercial side of the business-suited me well for success here at Vista Apex. The opportunity I have had to grow in my professional skills was incredible, and in many ways, directly relates to Vista Apex.
What is your favorite part about what you do?
The favorite part of my role is being part of a dynamic organization, and a management team committed to success and overcoming challenges. I look forward to continued improvements throughout the organization and shaping the company culture that helps propel Vista Apex into the future.
What makes you Vista Apex?
I am an ESFP personality type (Myers-Briggs) or an "Entertainer." This helps me engage with those around me and build relationships. I love being in the moment and living life to the full in each moment. Strength finders tell me that I am Adaptable, Empathetic, and Woo. It helps me to adapt to and lead through change quickly in a fast-paced, growing company and truly care for my coworkers.
More About Keith
I am a husband, a father, a brother, a son, and a finance professional. I am very active in my church and men's ministry. I have had the joy of watching my three sons become men that I am incredibly proud of and having my best friend as my wife. I played and coached many sports over the years and have had the privilege of playing and working with some fantastic people.

---
---