Meet Vista Apex – Nick Pond, Senior Marketing Operations Manager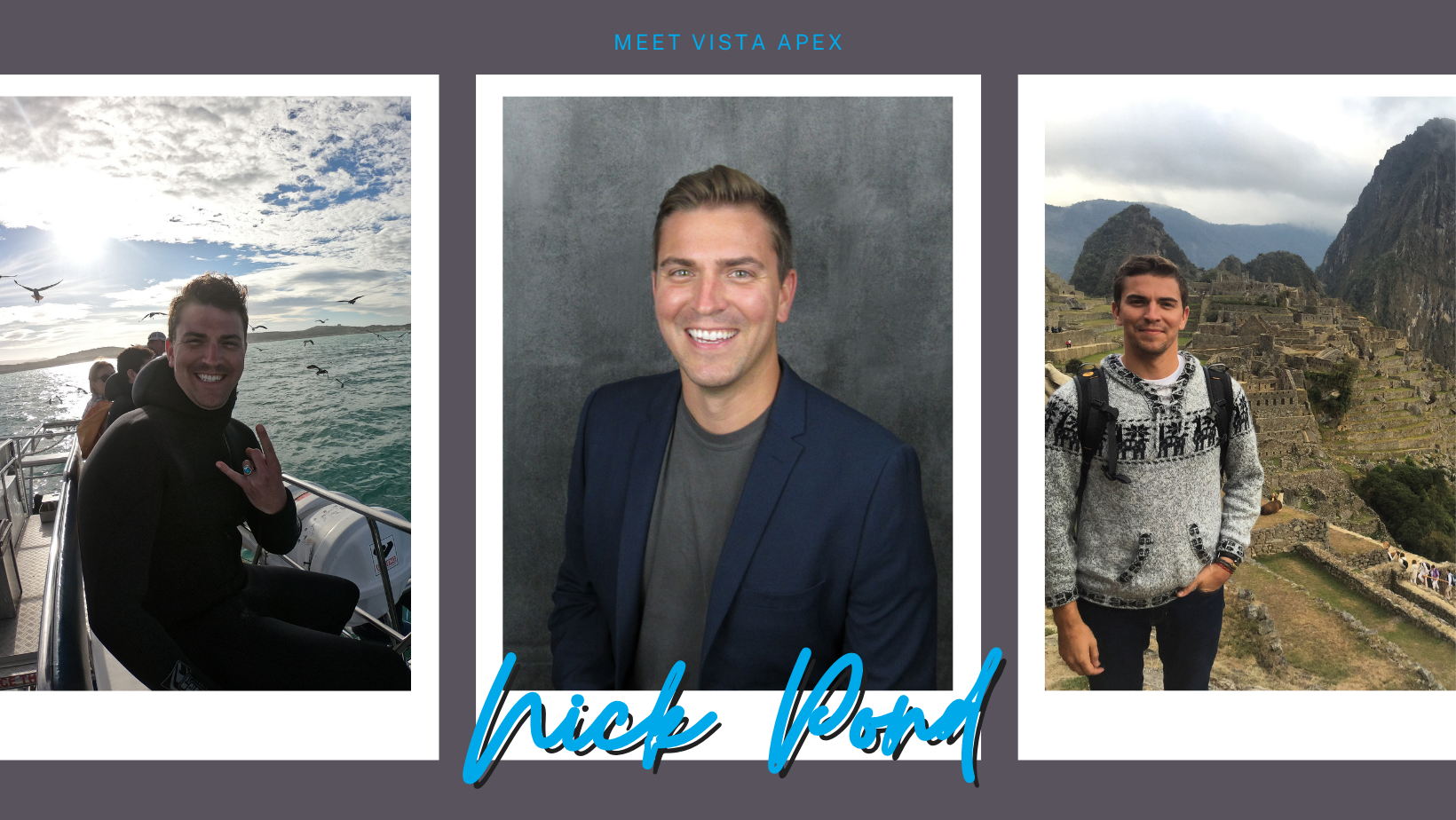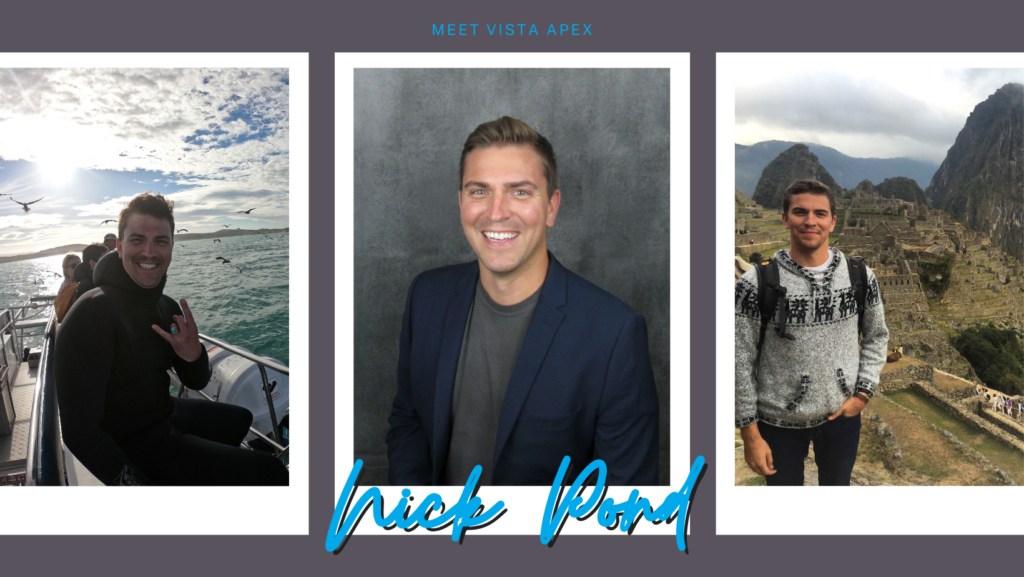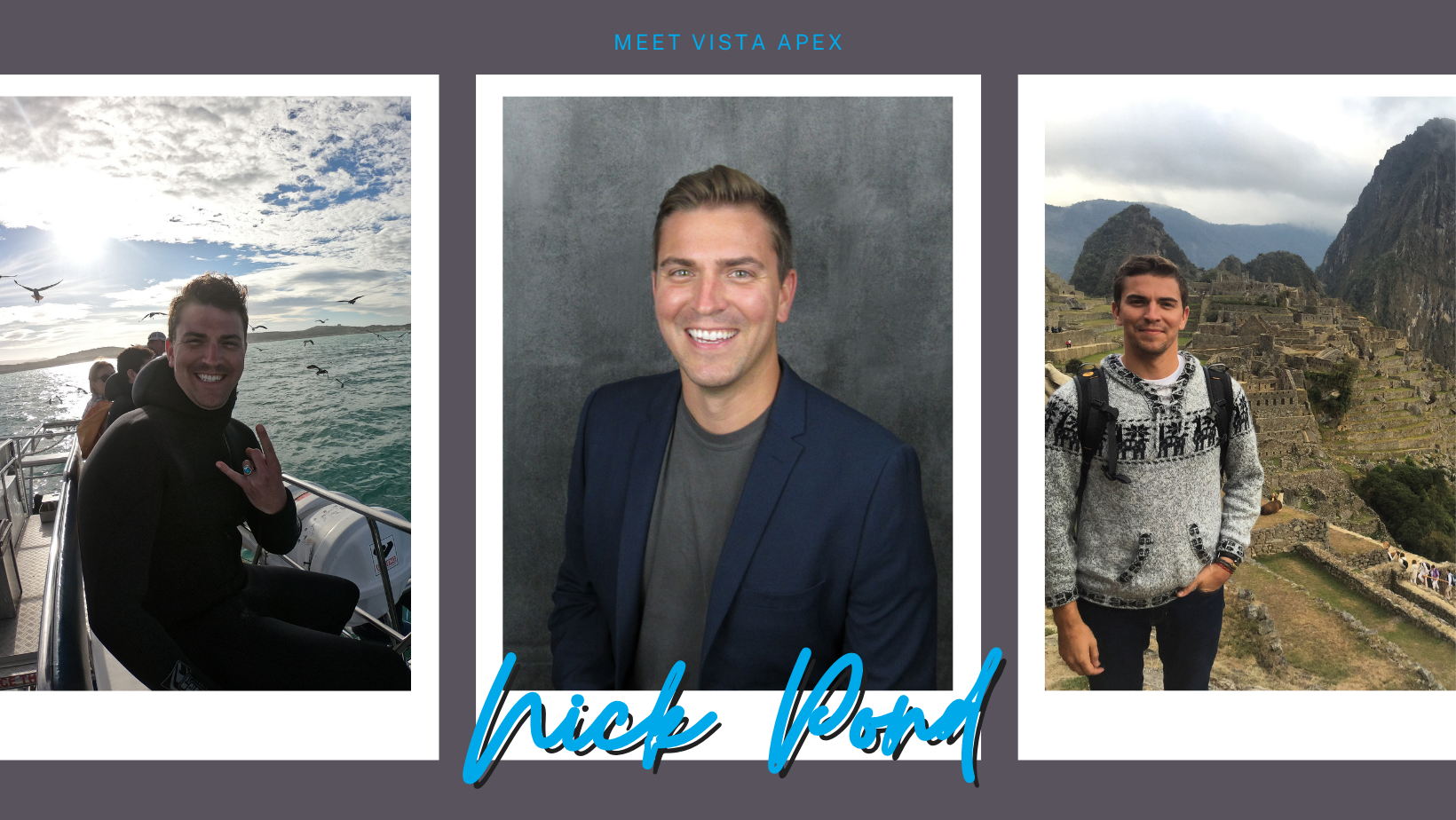 Tell us about yourself and how you got here.
I received my undergraduate degree in Journalism and Advertising from the University of Wisconsin, Milwaukee, which taught me the value of storytelling. During my final semester in school, I gained experience as an Associate level Product Manager at Vista Apex.
I quickly fell in love with Product Marketing and simultaneously became a certified 'dental' nerd. As a part of a small organization, I was exposed to many areas of business. From Upstream/Downstream Marketing, Customer Service, Direct Sales, Business Development, I quickly gained valuable business and industry experience.
The entire Product Lifecycle interested me; from contributing to design inputs and development, managing product lines, positioning a product in the market, and developing sales strategies, it was inspiring to contribute to a vision. Vista Apex products have always been cutting edge, so this has been fuel for the fire!
Over the last 8 years, I have progressed through various Product Management roles, and now lead the Marketing Operations Team. However, over the last 20+ years, I can proudly say that I have scrubbed toilets, painted walls, marketed, sold, and personally delivered our products. (My Dad founded Vista Dental Products and frequently put me to work as a kid, before retirement in 2018). Past, present, and future, Vista Apex fills me with pride.
What is your favorite part about what you do?
I feel good knowing that I am impacting clinicians' and patients' lives by introducing products that simplify procedures and provide improved efficacy at accessible prices.
I have enjoyed traveling to trade events where I have learned from and built lasting relationships with KOLs and Clinicians across the globe. I have always strived to ensure that the voice of these clinicians is heard throughout our organization.
I love the team that I work with daily. We all enjoy what we do, care about our customers, and value each other. Plus, we get things done with fire in our bellies! I learn something new every day, either from my co-workers or our customers, and that's what keeps me coming back for more. It's a pleasure to be a part of such a bright team and innovative organization.
What makes you Vista Apex?
I spent most of my youth involved in Tae Kwon Do, achieving a third-degree black belt. The flexibility didn't stick with me (you can tell by the recent picture), but I do like to think that the tenants of TKD have: Courtesy, Integrity, Perseverance, Self-Control, and Indomitable Spirit. I think that this shows in my personal and professional life and ultimately reflects in the Vista Apex brand and core values.
I love to travel, and under normal circumstances, take a backpacking trip once a year. To name a few, I have enjoyed Shark Diving while road tripping the Garden Route in South Africa, Safari in Kruger National Park, hiking Machu Picchu in Peru, and island hopping in Thailand. Experiencing new cultures, meeting people, sharing experiences, food, and strong drinks are my happy place. Otherwise, catch me cruising Lake Michigan with my friends or getting away 'Up North' Wisconsin!

---
---