Press Release – Phasor™ Earns The Cellerant Best Of Class Technology Award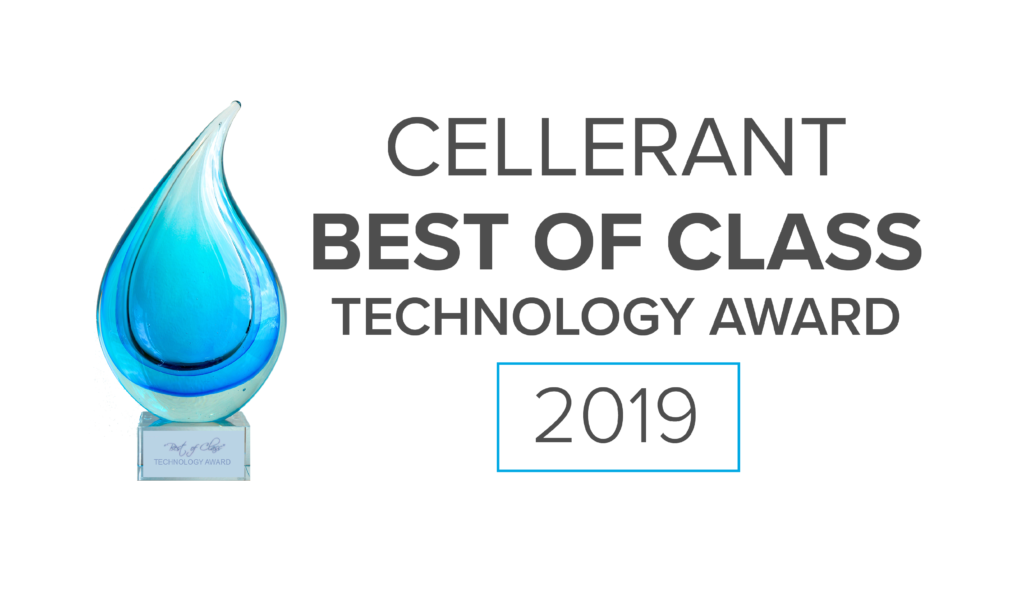 Vista Dental Products is proud to announce that the Phasor™ composite heating system has won the prestigious 2019 Cellerant Best of Class Technology Award as an Emerging technology. This award is a true testament to the continued drive for innovation within our business. Phasor™ uses near infrared technology to efficiently and rapidly warm ANY manufacturer's composite compules. In seconds, Phasor™ heats composite up to 150°F/65°C and maintains that temperature throughout the entire procedure.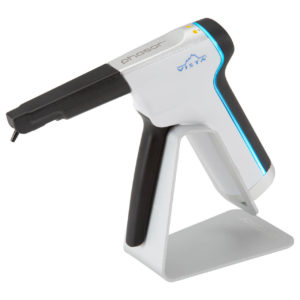 Research shows that heating composite improves the properties of the composites and provides many clinical advantages. The warming of composite lowers the viscosity of the material allowing it to flow and adapt better, reducing the risk of voids within the restoration. Fewer gaps and voids within the restoration lead to less microleakage and a reduction in the chance of secondary caries. Heating composite also improves polymerization, which results in a much stronger restoration. Handling and sculpting of composite also become much easier once the viscosity of the composite is reduced. This allows doctors to fashion and form the composite to their liking easier than if the composite was left in its initial state.
"We are entering a new era in dentistry—one that will change how we diagnose, treat, and manage our patients and practices," said Dr. Lou Shuman, CEO of Cellerant and founder of the Best of Class Technology Awards. "This was a breakthrough year in product and services technologies. The panel spent hundreds of hours in close discussion reviewing and analyzing the corporate landscape. Pay close attention to our winners as they are truly leading the way to provide you what is best in today's contemporary practice."
The Cellerant Award will be presented at the American Dental Association's Annual Meeting, which will be held in San Francisco from September 5-7.
About the Cellerant Best of Class Technology Award
Since the inaugural presentation in 2009, the Best of Class Technology Awards have grown to occupy a unique space in dentistry by creating awareness in the community of manufacturers that are driving the discussion as to how practices will operate now and in the future.
The selection process relies on an expert panel of dentists recognized as thought leaders and educators. It includes Dr. Paul Feuerstein, Dr. John Flucke, Dr. Marty Jablow, Dr. Pamela Maragliano-Muniz, Dr. Chris Salierno, and Dr. Lou Shuman. Over the course of each year, the panel members seek out and conduct research on potentially practice-changing technologies, with deliberations on nominees and final voting taking place in February. Panelists are precluded from voting in any category where they have consulting relationships. The entire selection process is conducted and managed on a not-for-profit basis.
For more information on the Cellerant Best of Class Awards and the 2019 Award Winners, go to www.cellerantconsulting.com/bestofclass.
About Cellerant Consulting Group
Founded and led by CEO Dr. Lou Shuman, DMD, CAGS, Cellerant provides strategic dental market insights, clinical expertise, implementation resources and support to accelerate growth for client dental companies. Cellerant services include new concept incubation, clinical product evaluation, product development, continuing education program development and CE sponsorship, strategic branding and marketing, online marketing, content marketing and dental media relations management. As an orthodontist and former owner of a 10-doctor multi-specialty private group practice, Dr. Shuman guides clients to offer products that engage dental customers and provide sustained differentiation. Cellerant operates under a unique model that merges leading voices in clinical product evaluation and strategic partner companies to provide a menu of services from one easily accessible network.