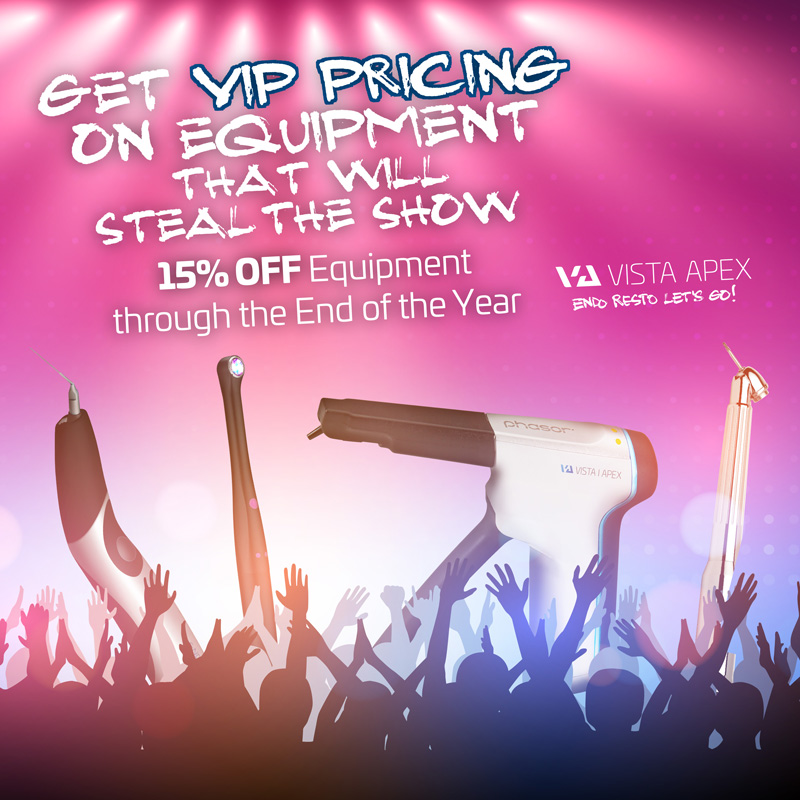 15% Off Equipment Through the End of the Year
Use code "EQUIP22" at checkout to save 15% on Equipment
15% Off Equipment Through the End of the Year
Use code "EQUIP22" at checkout to save 15% on Equipment
FEATURED VISTA APEX EQUIPMENT
SCHEDULE A DEMO
Vista Apex is now offering virtual product demonstrations for our premium dental equipment.
More Small Dental Equipment by Vista Apex
It's an even better time to buy superior VISTA APEX dental equipment for your office! In addition to saving 15% on VISTA APEX Equipment from now until 12/31/2022, any equipment you buy qualifies for the Section 179 Tax Deduction!
SAVE NOW with 15% OFF Vista Apex Equipment
SAVE LATER by deducting equipment costs from 2022 taxable income
EXCEL in your practice with the best equipment in the industry
Use our Section 179 Equipment Cost Calculator to demonstrate your savings!
When you are ready to purchase, just enter the coupon code "EQUIP22" at checkout to take advantage of these fantastic savings!
Section 179 Calculator - Fall 2022