As a clinician it is impossible to know the condition, concentration and strength of store bought bleach such as bleach. This is why it is imperative to assure that the solution you are using in patient treatment is at full strength, an ideal concentration, and has the shelf life and an accurate expiration date on the label.
The quality and effectiveness of your root canal procedure is dependent on Sodium Hypochlorite.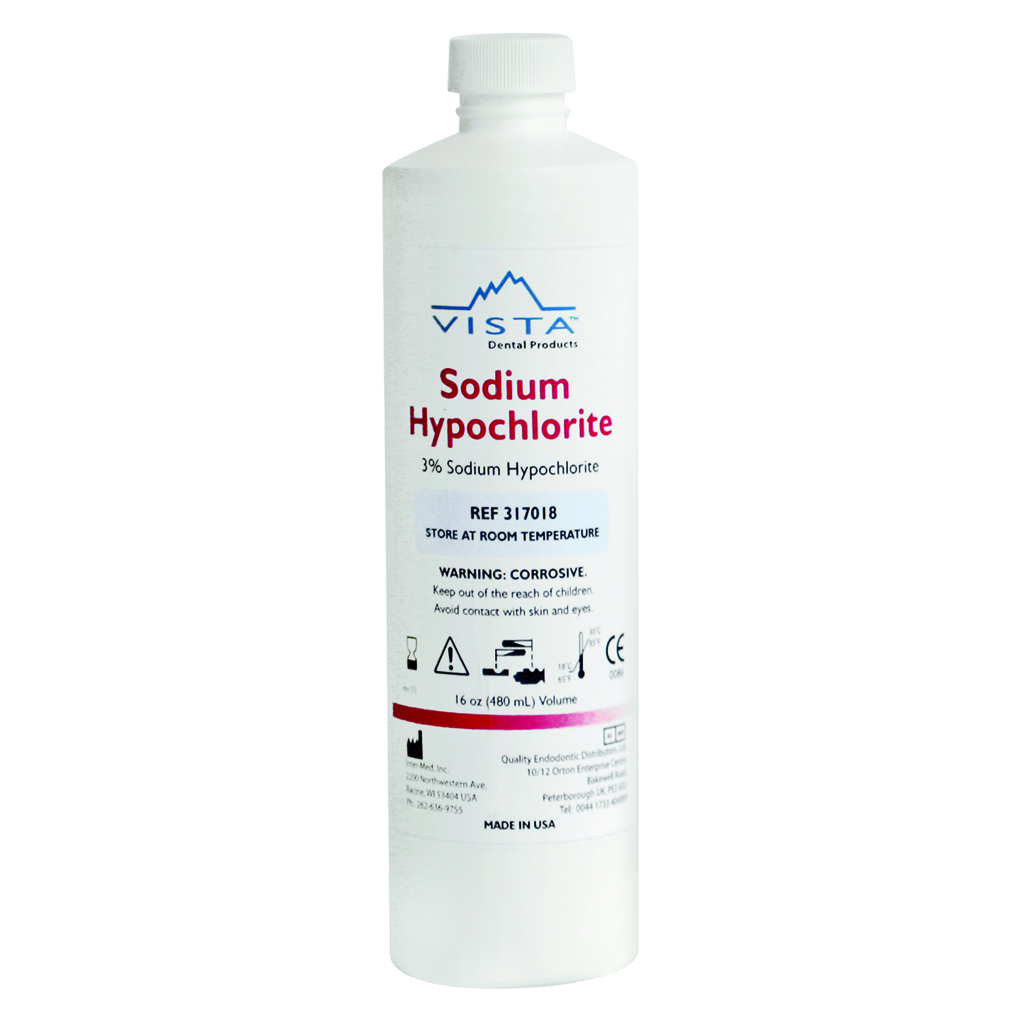 Pharmacy Controlled for Consistency and Safety
Verified Shelf Life & Expiration Date
Intended for Clinical Use
Switch to Vista's Sodium Hypochlorite!