Live In-Person CE Courses
Find an upcoming CE event below, and click to register!
Grow Yourself Into a More Successful Practice — with Dr. Mike Miyasaki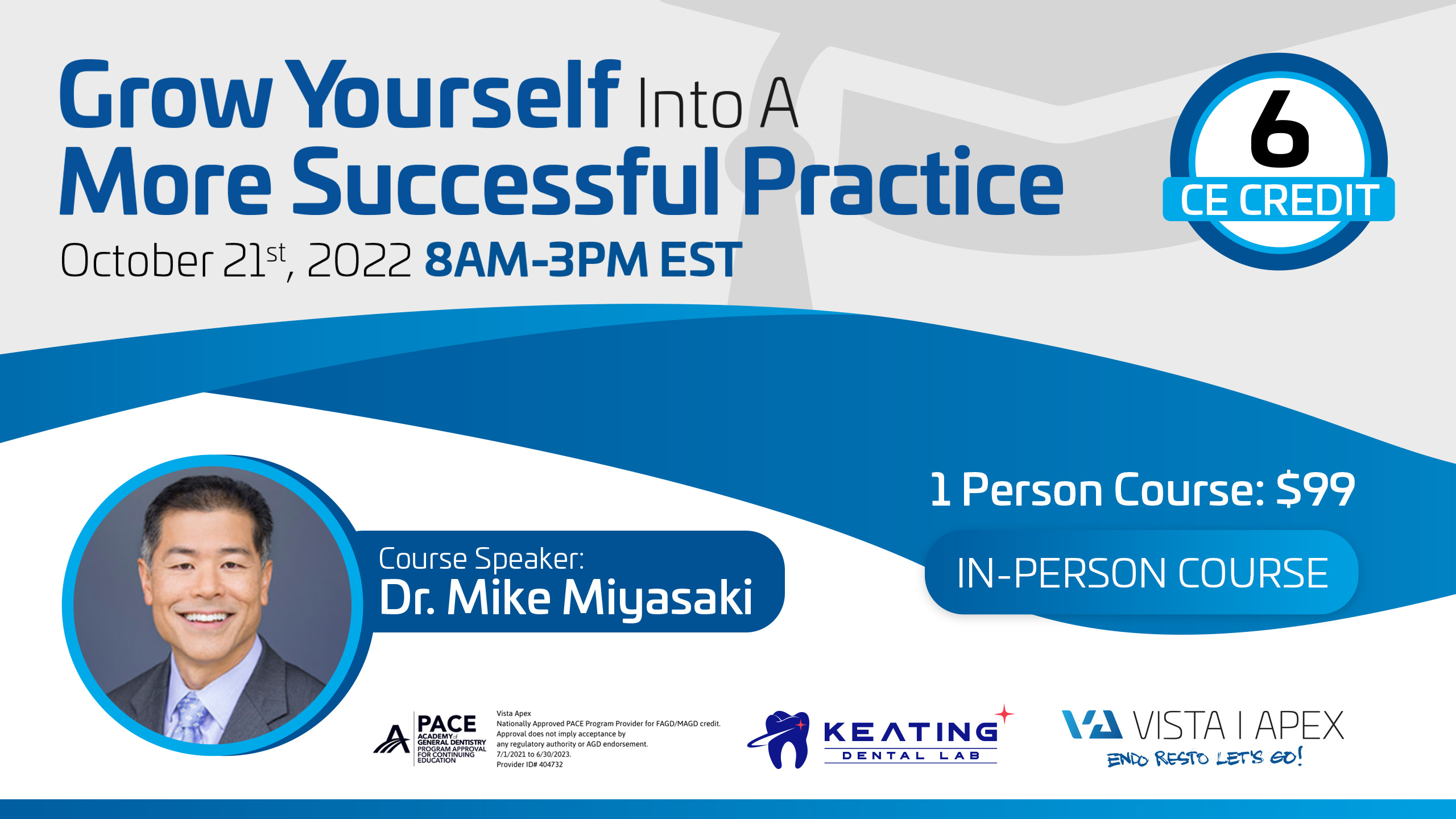 Is your professional life providing all the satisfaction that you expected and more? Is it challenging, stressful and falling short of your expectations? This course will cover the many challenging facets of dentistry from bonding, direct and indirect restorative considerations, occlusion and aesthetics and leadership. Implementing one concept will help your patients value your services over your colleagues and insurance so you can grow. Containing a case delivery you have to see to believe!
Fri, October 21, 2022
8:00 AM – 3:00 PM PST
Location
Keating Dental Lab
16881 Hale Avenue
Irvine, CA 92606
Introduction to Bioactive Restorative Materials and New Advances in Zirconia and Its Delivery - with Dr. John Kanca III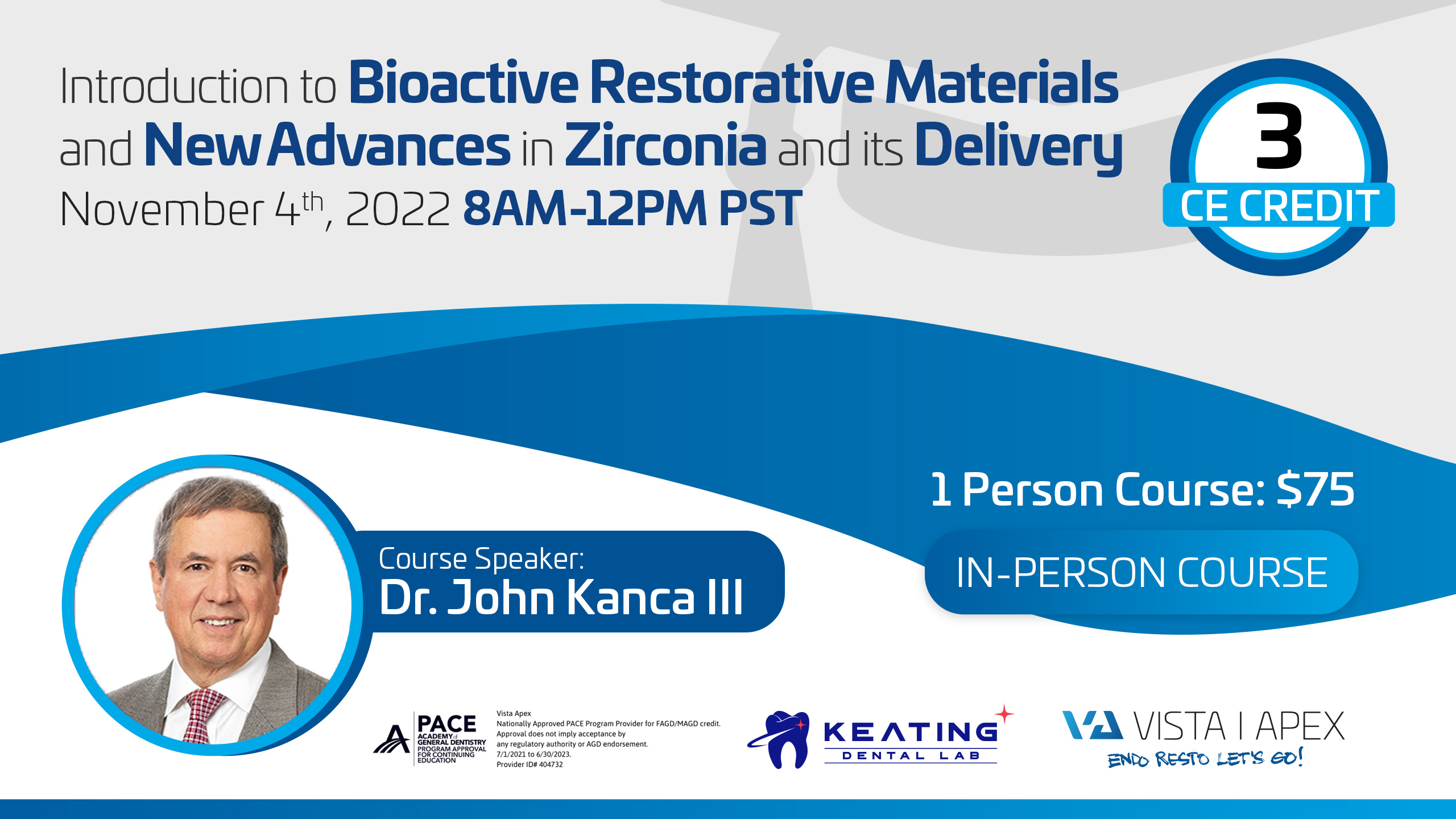 Join us for a special course by Dr. John Kanca, III, who is responsible for us etching dentin and bonding to wet dentin today.  The lecture will focus on the concepts (and misconceptions) of bioactivity, how bioactivity works and the possibilities it offers to restorative dentistry.
CE
3 Credits
Fri, November 4, 2022
8:00 AM – 12:00 PM  PST
Location
Keating Dental Lab
16881 Hale Avenue
Irvine, CA 92606