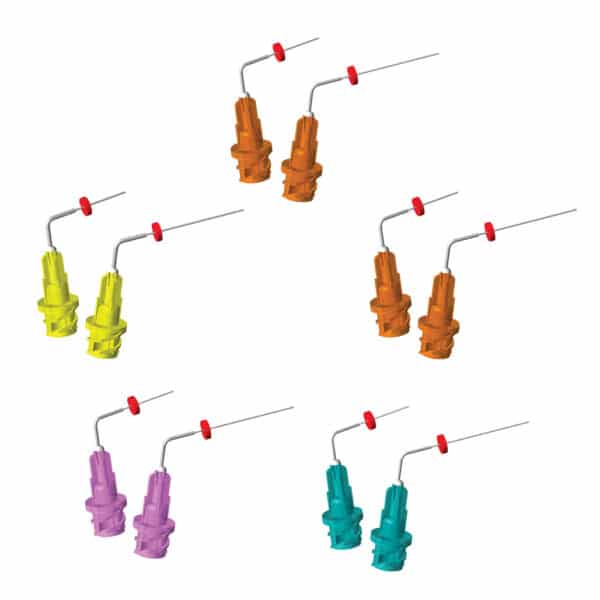 Voyager Irrigating Tips
$49.99 – $73.99
Products will ship the week of June 15, 2023
SPECIAL OFFER –
Buy Any 50ct Voyager Irrigating Tip (312300-2),
Get 1 FREE, with code 2023-voyager-bogo at checkout!
Limited time offer, expires soon!
Frequently Asked Questions
Any of the dual side port tips will work depending on your prep size and gauge preference.
27ga and 29ga, in dual side port or blunt cut, will be best for this. For an even better delivery tip for these materials, check out the MST Visco-Tips™.
Using a metal shoulder in place of a large plastic hub, the two lengths of Voyager tips offer the same full range of working lengths compared to competitors without having to stock as many variations in your operatory. The reduced bulk of the hub also allows for easier access in smaller oral openings.
Vista Apex tips are color coded by needle gauge for easy identification.
Absolutely, any tips will work but higher suction flow rates will be achieved with the larger 29 and 27 gauges. For even higher flow rates, check out Vista Apex's Micro-Flo™, Flexi-Glide™, and Elasti-Vac™ tips.