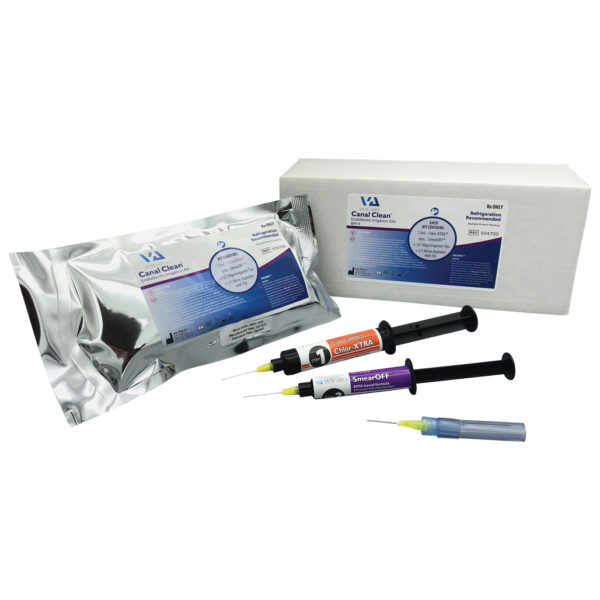 ONLY $8.00 PER PROCEDURE!
Complete Endodontic Irrigation
Save time, save money. Through research and testing, Vista Apex has developed it's CanalClean™ Irrigation Kits to provide EXACTLY what Endodontists need for improved outcomes in cleansing root canals.
Offers everything needed for optimal canal cleanliness, in a convenient 2 solution kit.
Saves you time, eliminating the need for EDTA, CHX, and a rinsing agent!
Chlor-XTRA™ and SmearOFF™ are 100% compatible and WILL NOT form a precipitate when mixed, making irrigation simple & predictable.
The kits are convenient and easy-to-use, and COST NO MORE than buying individual components.
4 Kits/box
CanalClean™ Irrigation Kit
$36.57
(1) 12cc Chlor-XTRA™ (6% NaOCl)
(1) 6cc SmearOFF™ 2-in-1
(2) 30ga Appli-Vac™ side-vented irrigating tips
(1) Micro Aspirator with tip
Instructions for Use (IFU)
Testimonials
"I'm a general dentist who does 75% of my own endo. I have used Vista solutions for a few years now. I would certainly recommend them. Using CanalClean™ there is no worrying about how fresh solutions are or if the sterilization tech has properly mixed NaOCl with distilled water."
– Dr. Chip Parrish, D.D.S, Llano, TX