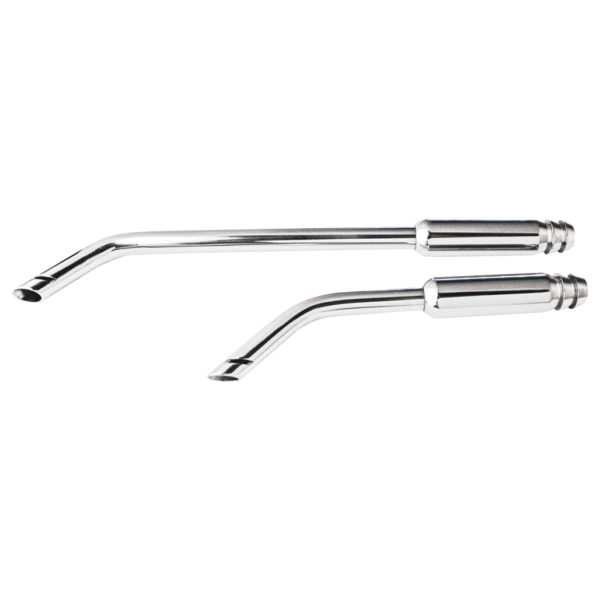 Vista Apex offers multiple variations of quality, stainless steel construction, autoclavable high-volume aspirators.
Standard high-volume aspirators were designed with tissue relief slots to prevent grabbing of tongue, cheek or soft tissue. The bend allows for greater comfort during aspiration and are available in 4″ or 6″ length, with an opening of 5.5 x 6.5mm or 10 x 13.5mm (only available in 6″ length).
The back-cut high volume aspirator also has tissue relief slots and a flattened surface to help with retraction. The back-cut aspirators are 9.5 x 6.5mm opening and 6″ in length.
The short-cut high-volume aspirators have an overall length of 1-1/4″ and are available in the opening sizes: 6 x 4mm, 9.5 x 6.5mm, 11.5 x 7.5mm. These aspirators also have tissue relief slots and a flattened surface.
High-Volume Aspirators
$40.99