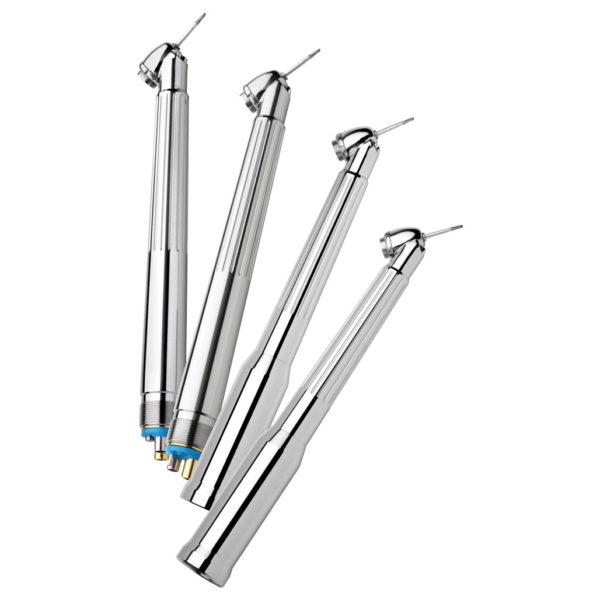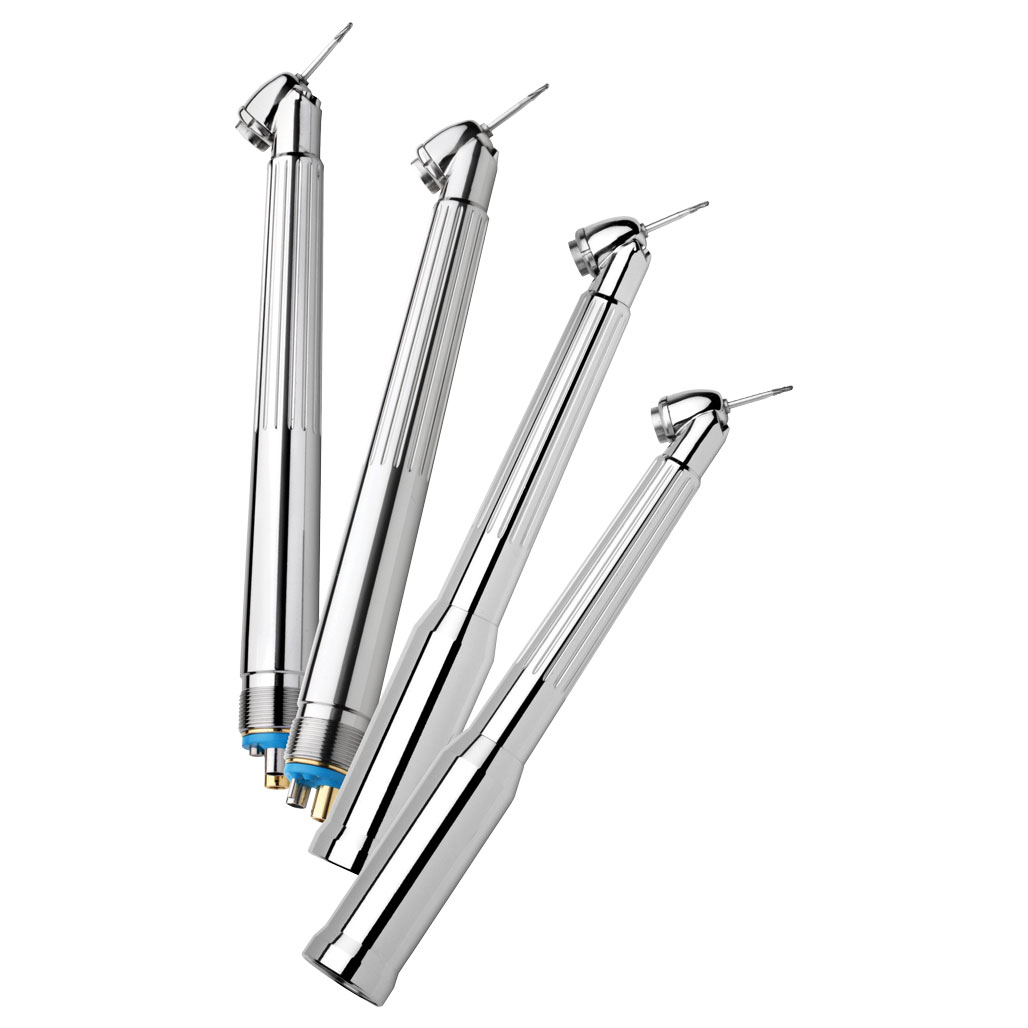 IMPACT AIR 45® Highspeed Handpieces
$905.37 – $1,148.45
Instructions for Use (IFU)
FAQs
No, Vista Apex is the only authorized repair facility for the IMPACT AIR 45®. Contact us at 877.418.4782 for all your handpiece servicing needs.
For standard handpieces (2 hole, 4 hole, and 5 hole fiberoptic), remove handpiece from hose coupling and insert 2 drops of lubricant into hole of the large silver "drive air" tube. For Quick Disconnect handpieces, inject 2 drops of lubricant in the "air drive hole" of the coupler and connect to Quick Disconnect handpiece.
IMPACT AIR 45® autoclavable lubricant is recommended. However, any synthetic-based lubricant is acceptable.
Two. One thick (.015), and one thin (.005). These Teflon® washers aid in preventing air from escaping into the surgical field.
32 to 40 psi is recommended for optimum performance.
Yes. However, it is not recommended. It will sterilize the handpiece, but the chemicals will shorten the life of the turbine.
No. When inserting a bur, slide the bur in as far as it will go (about halfway), then press the button firmly and slide the bur in the rest of the way. Press the bur against a hard, flat surface. This aids in setting chuck grip into the bur. Test the bur for security by attempting to pull it out with your fingers. If the bur slips without considerable force, the chuck should be replaced.
Yes. See illustration below.
Headcap wrenches are enclosed with new handpieces, replacement headcaps, and conversion kits. If you no longer have your headcap wrench, just contact us and we will send you a wrench free of charge.
A #1702 friction grip surgical bur.