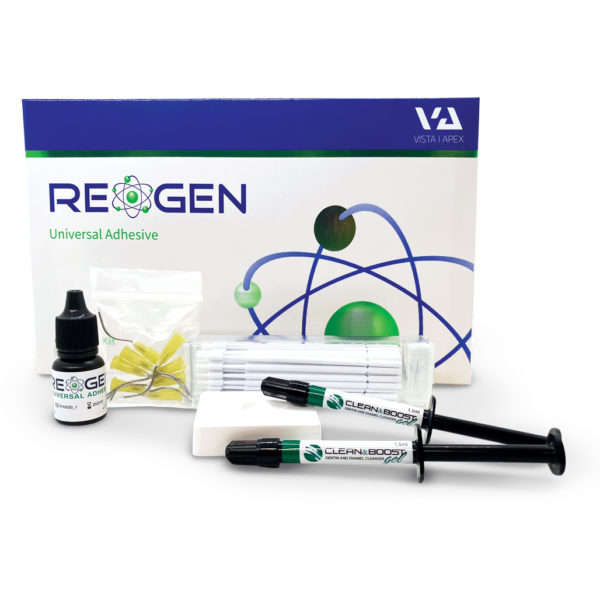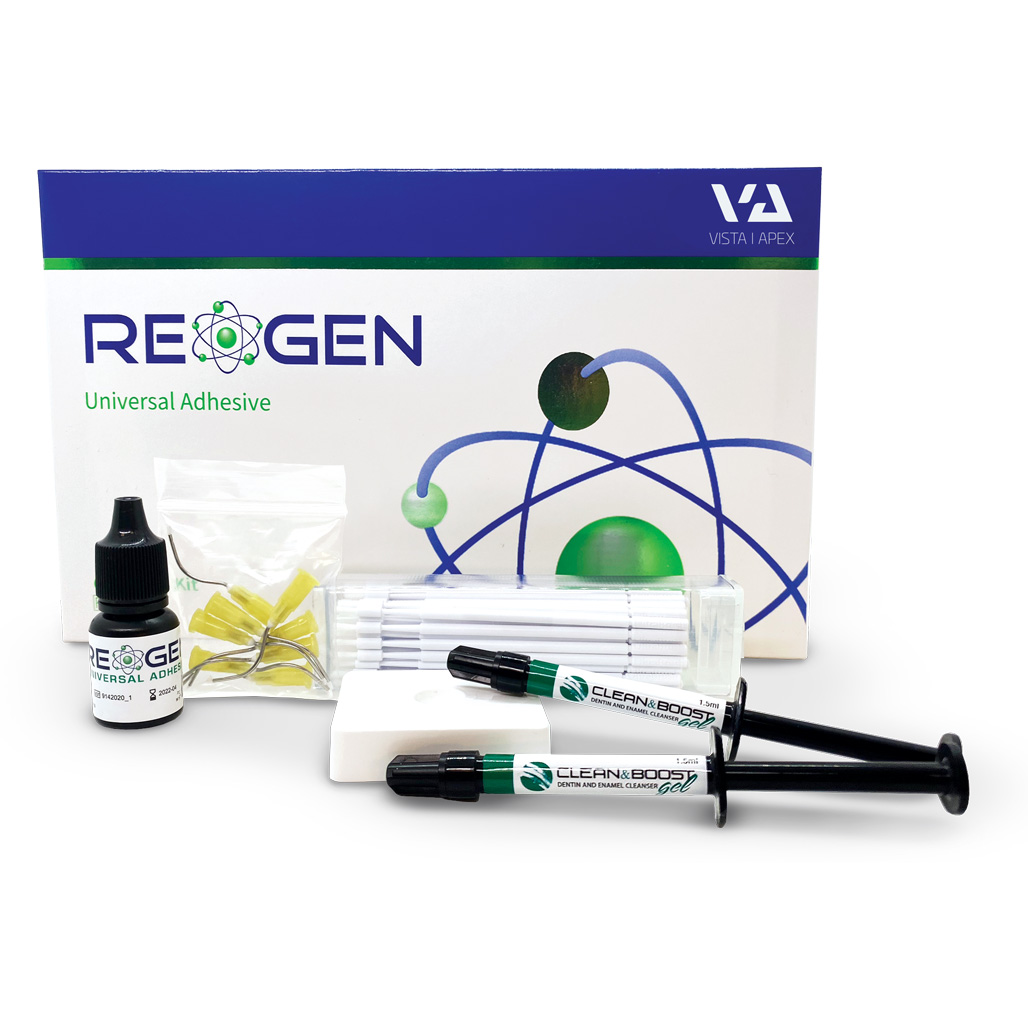 RE-GEN™ Universal Adhesive
$116.70 – $148.53
Instructions for Use (IFU)
Safety Data Sheets (SDS)
SDS versions for the EU are available from your EU based distributor, or can be provided by Vista Apex upon request.
Testimonials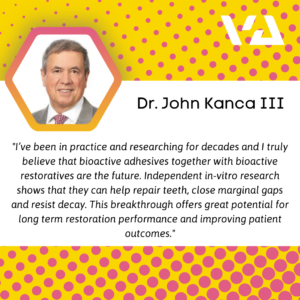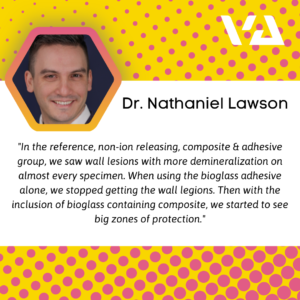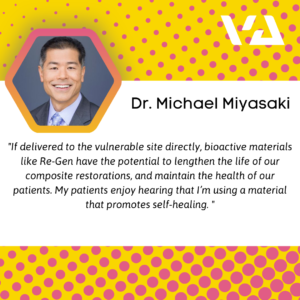 FAQ
RE-GEN™ is the first line of bioactive products to employ Bioglass 45S5 as an active ingredient. Backed by over 50 years of medical use, Bioglass is supported by countless clinical studies.  
Bioglass attracts and exchanges bioactive ions, such as calcium, phosphate, and fluoride with the oral environment. In doing so, it lays the foundation for stimulating the regrowth of bone material and promoting bio-constructive healing.  
A material that has a biological effect on surrounding tissues. A bioactive material releases minerals and ions that induce remineralization, improved health and longevity, and tissue regeneration. Bioactive materials were first used in dentistry in 1988 in the form of 45S5 Bioglass cones placed in fresh sockets after tooth extraction to maintain the height of the residual alveolar ridge.
Bioactive materials work in conjunction with the body to proactively promote healing, restore health, improve dental function, and deliver better outcomes. Bioactive materials can help reduce the risk of secondary decay by preventing the demineralization caused by every-day acid exposure. 
Yes, the bond strength for RE-GEN™ Universal on dentin is 35 MPa and on enamel is 33 MPa. The bond strength for RE-GEN™ Self-Etch on dentin is 55 MPa and on enamel is 52 MPa. 
RE-GEN™ incorporates bio-constructive materials that work in conjunction with the healing ability of the human body to help revitalize teeth and periodontal structures to extend the life of your restorations. Additionally, RE-GEN™ has the ability to resist chemical demineralization, caused by dietary acid consumed through food or drink, and microbial attack from bacteria present in the mouth. This is important because demineralization increases the risk of erosion, making the tooth more prone to secondary caries.