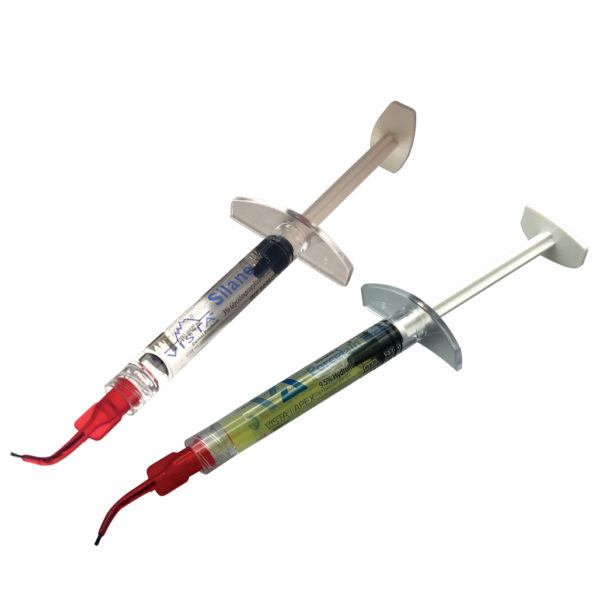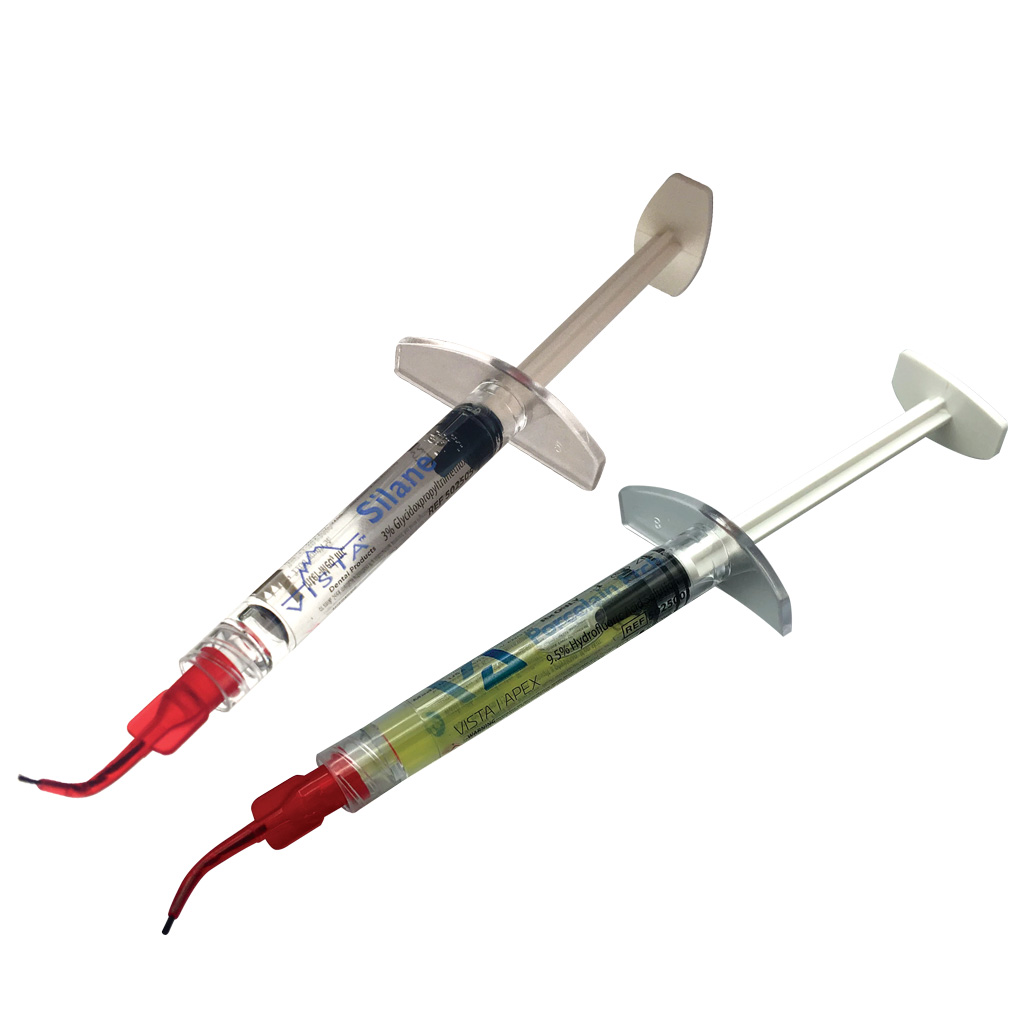 Viscous 9.5% Hydrofluoric Acid Solution. For porcelain veneers and inlays prior to cementation or repairs.
Viscous solution
Rinses clean away
Includes adjustable Spira-Flo™ brush tips with curved cannula for optimal entry
Silane solution used after etchant enhances the bonding of resin material
Compare to Ultradent®: Porcelain Etch
Compare to Ultradent®: Silane Mini Refill 
Porcelain Etch
$19.10 – $44.29
Instructions for Use (IFU)
Safety Data Sheets (SDS)
SDS versions for the EU are available from your EU based distributor, or can be provided by Vista Apex upon request.