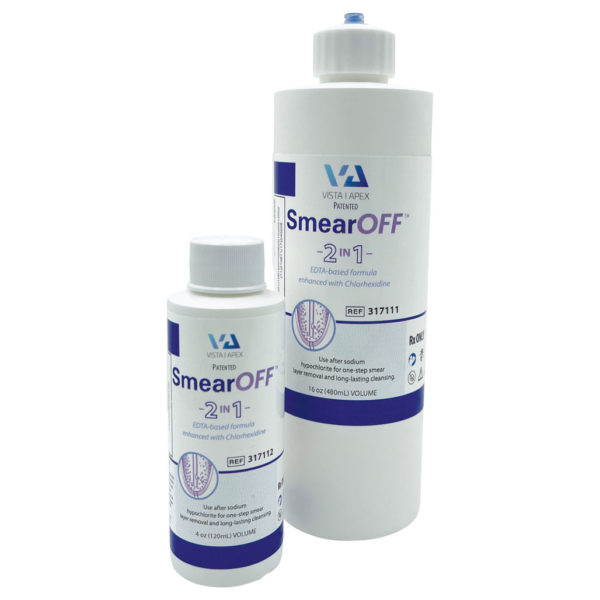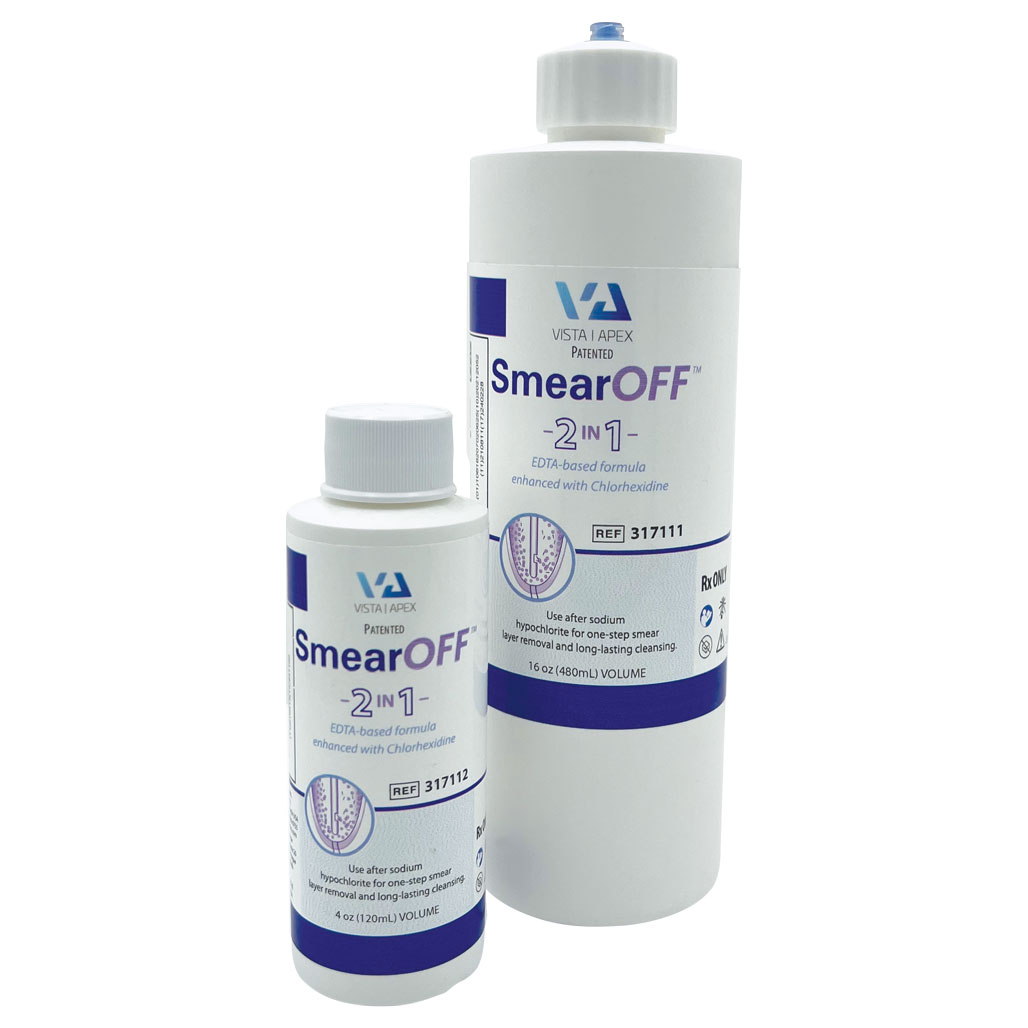 Proprietary EDTA / CHX mix formulated with wetting agents and surface modifiers.
For best outcomes, our patented 2-in-1 mix effectively replaces two commonly used solutions: EDTA and CHX (Chlorhexidine).
SmearOFF™ removes inorganic debris and facilitates flushing of canal debris!
Superior chelation
Optimizes smear layer removal
Clears 27% MORE dentin tubules (compared to leading 17% EDTA product)
Will NOT form a precipitate when mixed with NaOCl
No additional rinse needed when used with NaOCl
Better calcium suspension
Low surface tension
Contains CHX
The only TRUE 2-step irrigation protocol. NO rinse needed when using Chlor-XTRA™ in conjunction with SmearOFF™ 2-in-1
Don't waste the solution, use the 16oz. bottle with our Fill Station™
View our Irrigation Solution Guidebook »
Compare to:
Dentsply Sirona®* – QMix®* 2in1 Irrigating Solution
SmearOFF™ 2-in-1
$36.57 – $105.60
Instructions for Use (IFU)
Safety Data Sheets (SDS)
SDS versions for the EU are available from your EU based distributor, or can be provided by Vista Apex upon request.