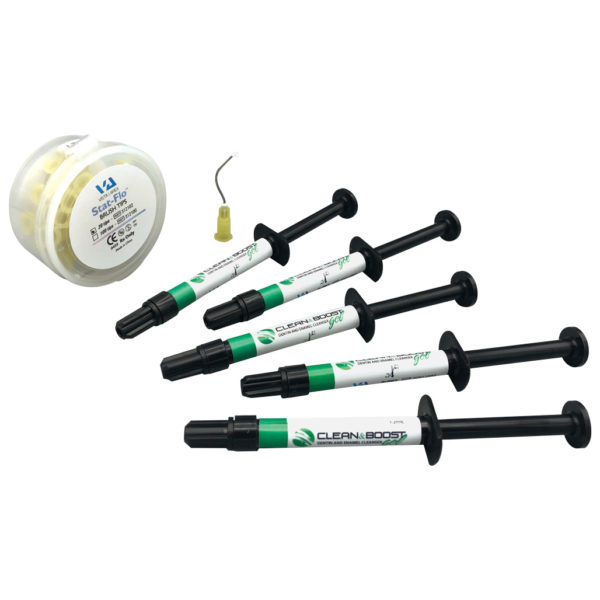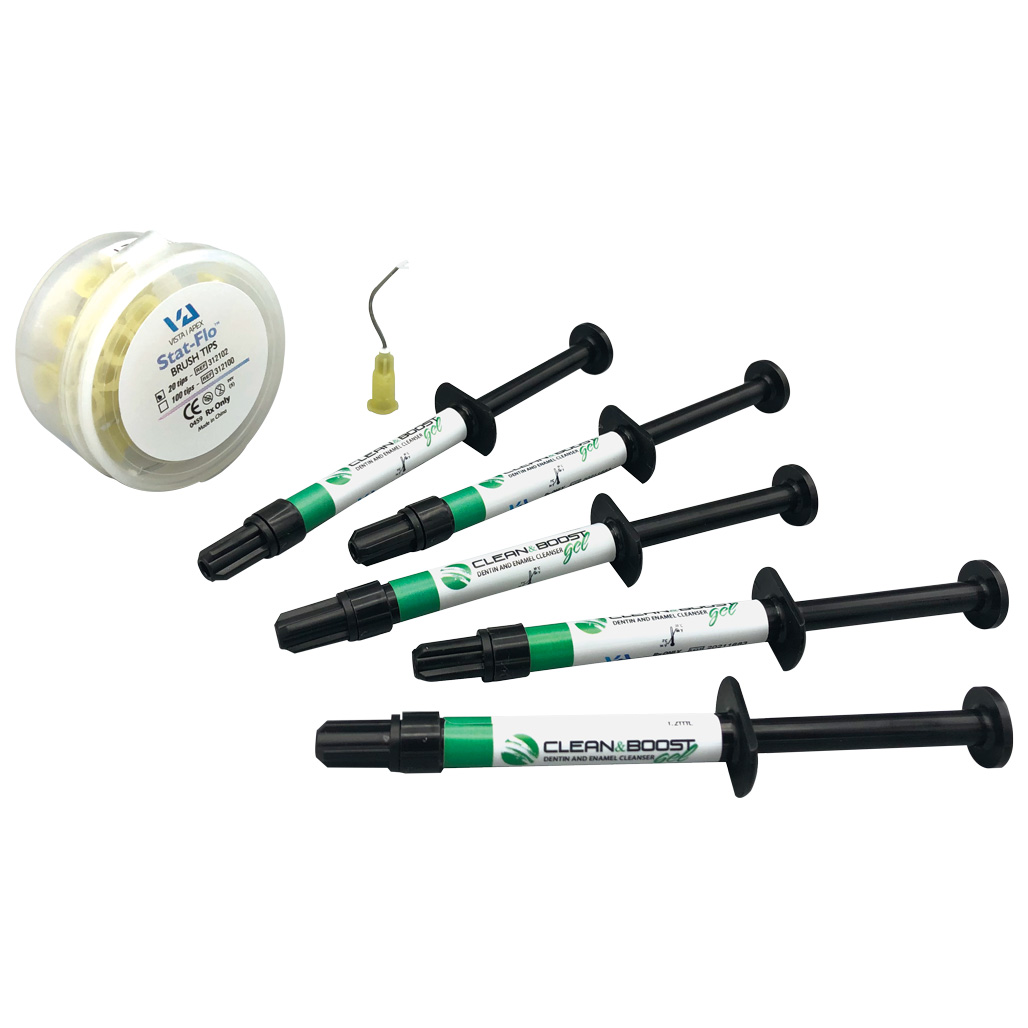 Clean & Boost® is a water based cleanser and etchant that has been designed to remove contaminants from the surface of a tooth prior to bonding, while being kinder to tissues than Phosphoric Acid etchants. Clean & Boost® increases bond strength up to 36% when used in conjunction with a single bottle adhesive.
Nitric Acid: Provides exceptional etching while not irritating adjacent tissue which eliminates most bleeding
Isopropyl Alcohol: Cleans the surface providing a superior surface for bonding
HEMA: Desensitizes the tooth by penetrating the dentin tubules
Clean & Boost® Dentin and Enamel Cleanser
$11.43 – $49.75
SPECIAL OFFER –
Celebrate our back-to-back Cellerant Award wins for RE-GEN™!
Get 20% OFF the entire RE-GEN™ family with code bestofclass23
at checkout. Extended through October 31, 2023!
Learn more »
Instructions for Use (IFU)
Safety Data Sheets (SDS)
SDS versions for the EU are available from your EU based distributor, or can be provided by Vista Apex upon request.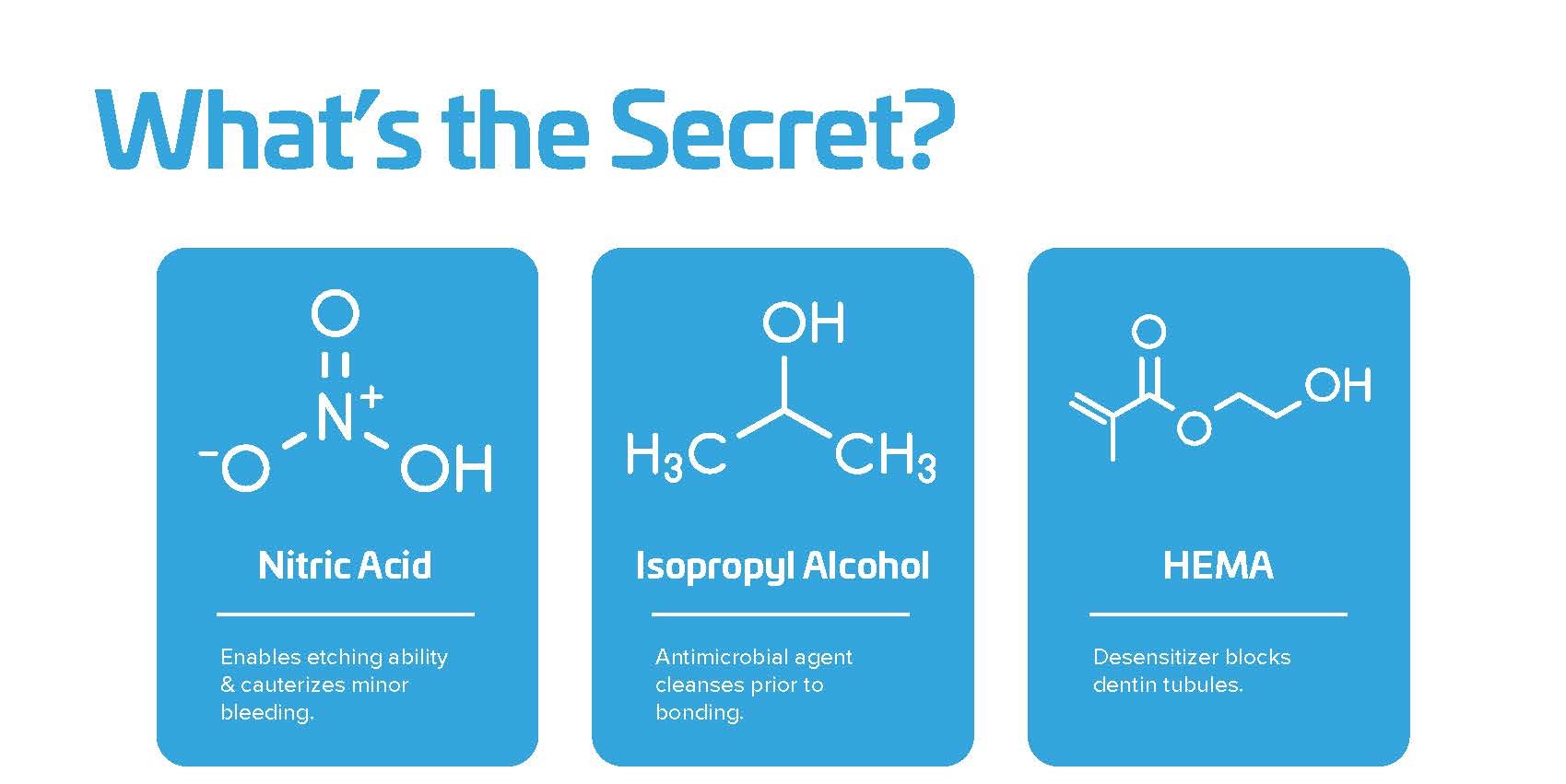 Testimonials