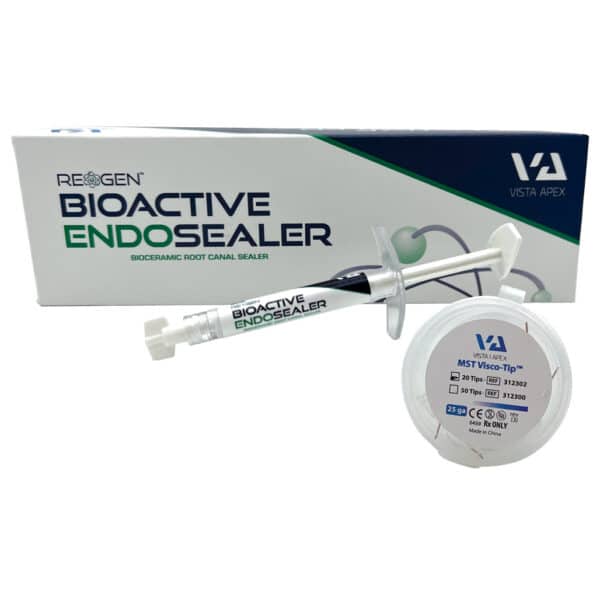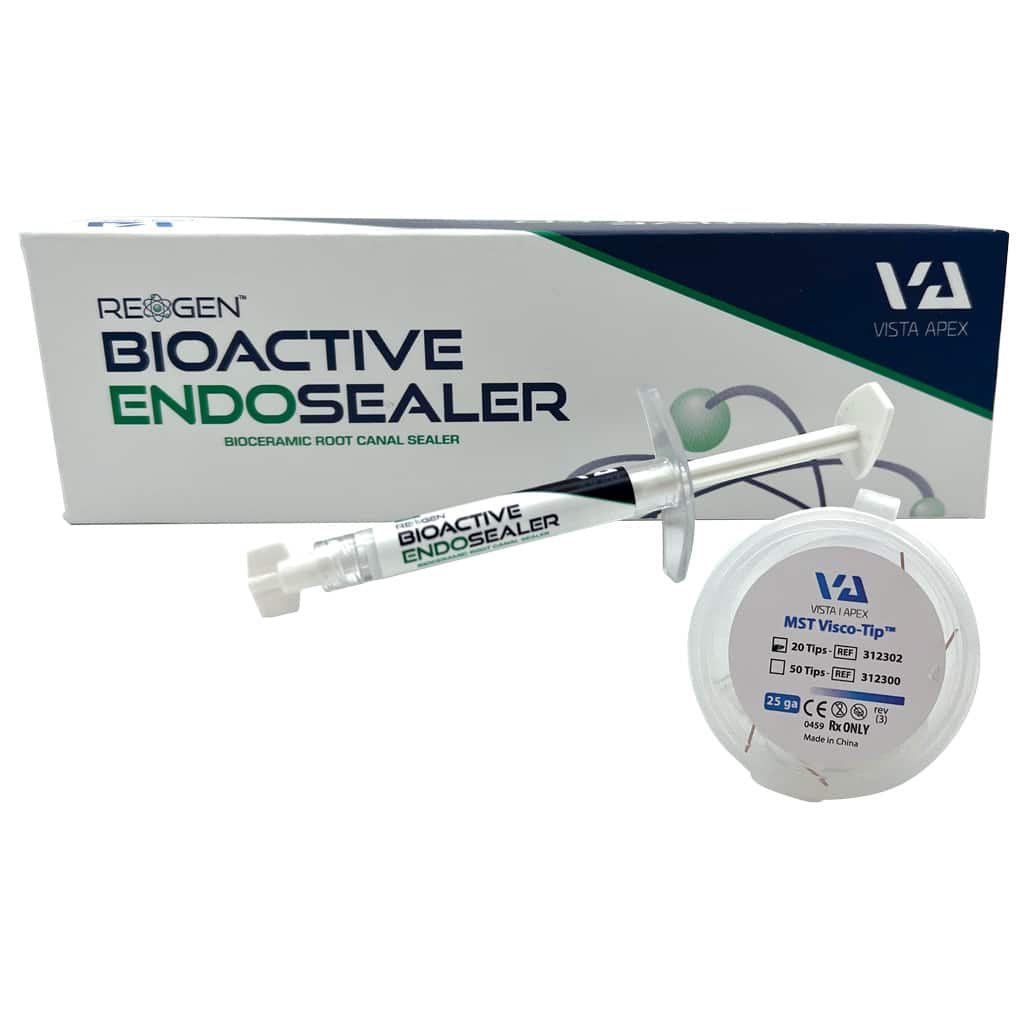 RE-GEN™ Bioactive EndoSealer
$85.00
SPECIAL OFFER –
Buy 1 RE-GEN™ Bioactive EndoSealer (504753-2),
Get 1 FREE, with code 2023-biosealer-bogo at checkout!
Limited time offer, expires soon!
• (1) 2g prefilled syringe
• (20) MST Visco-Tips™
Frequently Asked Questions
Calcium aluminate-based cement, bioglass, and zirconium oxide as radiopacifier.
RE-GEN™ Bioactive Endosealer is a hydraulic cement, which means it uses moisture naturally present in the tooth to initiate and complete its setting reaction.
RE-GEN™ Bioactive EndoSealer contains bioglass that promotes remineralization of hydroxyapatite through calcium (Ca) and phosphate (PO4) ion release. Through the release of these ions, remineralization of dentin within the root canal occurs, thereby strengthening the dentin and promoting longevity of the treated tooth.
RE-GEN™ Bioactive Endosealer incorporates Vista Apex's RE-GEN™ technology that leverages over 50 years of medical and orthopedic clinical use for remineralization of hydroxyapatite materials (e.g. bone and teeth). The formulation has been specifically engineered to incorporate all the clinical advantages desired in an endodontic sealer including bioactivity, high radiopacity and alkalinity, quick set time, high flowability and low solubility.
Yes, it is non-staining because it contains zirconium oxide as the radiopacifier which does not cause staining.