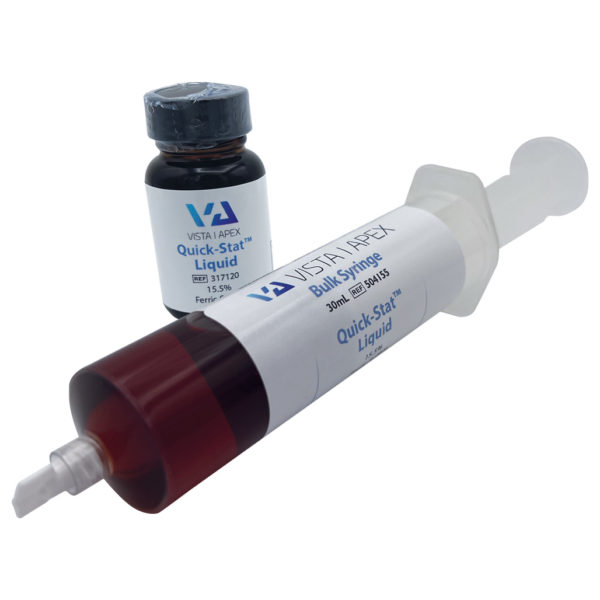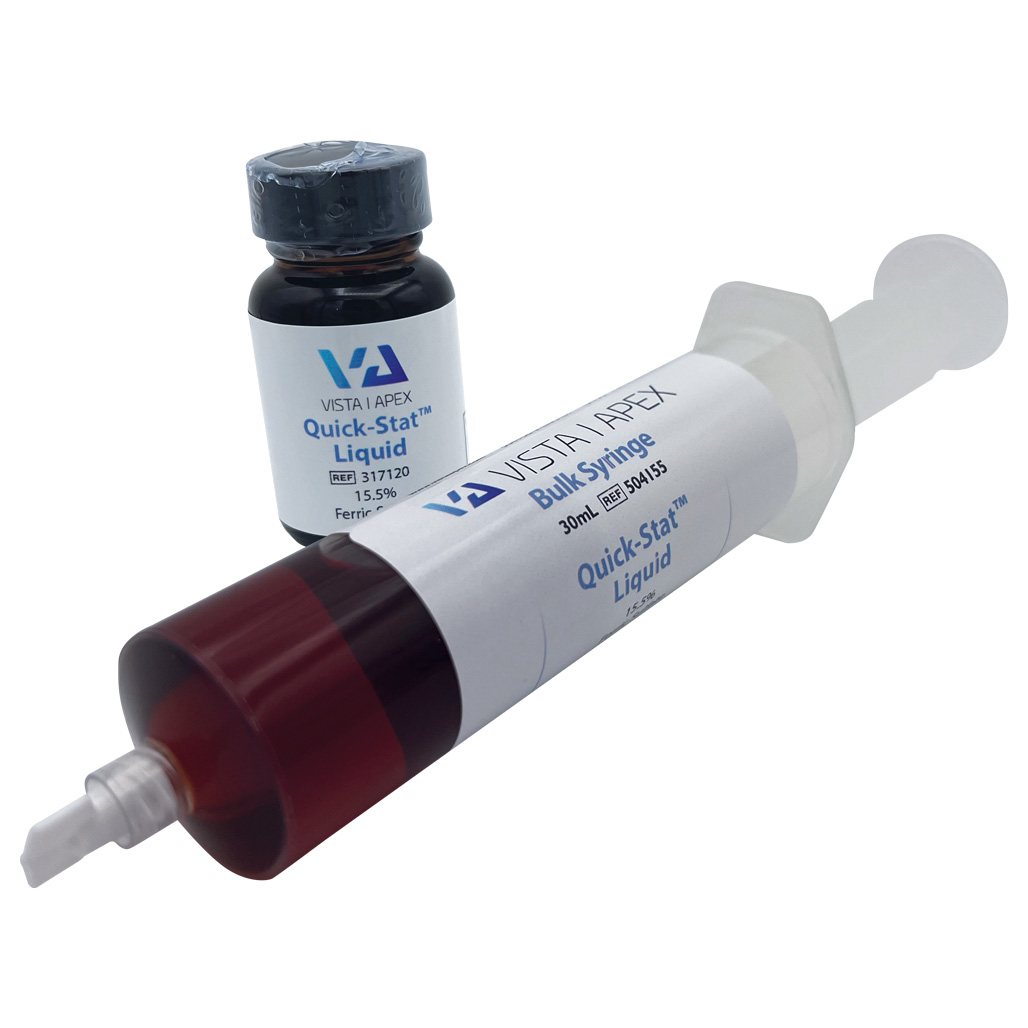 Quick-Stat™ Liquid is an aqueous based 15.5% Ferric Sulfate solution, which is excellent for soaking retraction cord like Stat-Pak™, eliminating sulcular fluid contamination, aiding gingival retraction and reducing mucous membrane inflammation. Quick-Stat™ Liquid achieves tissue management in seconds!
Compare to:
Ultradent®* – Astringedent®* 
Premier®* – Hemodent®*
View more information about our Tissue Management products »

Quick-Stat™ Liquid – Ferric Sulfate Hemostatic Liquid
$28.94
Instructions for Use (IFU)
Safety Data Sheets (SDS)
SDS versions for the EU are available from your EU based distributor, or can be provided by Vista Apex upon request.