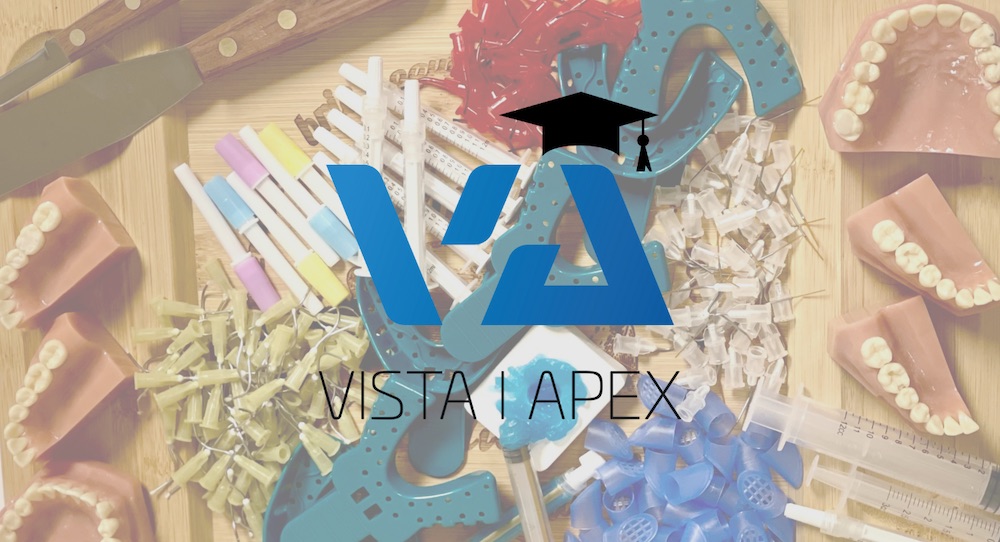 Vista Apex offers free webinars, as well as free on-demand online CE courses.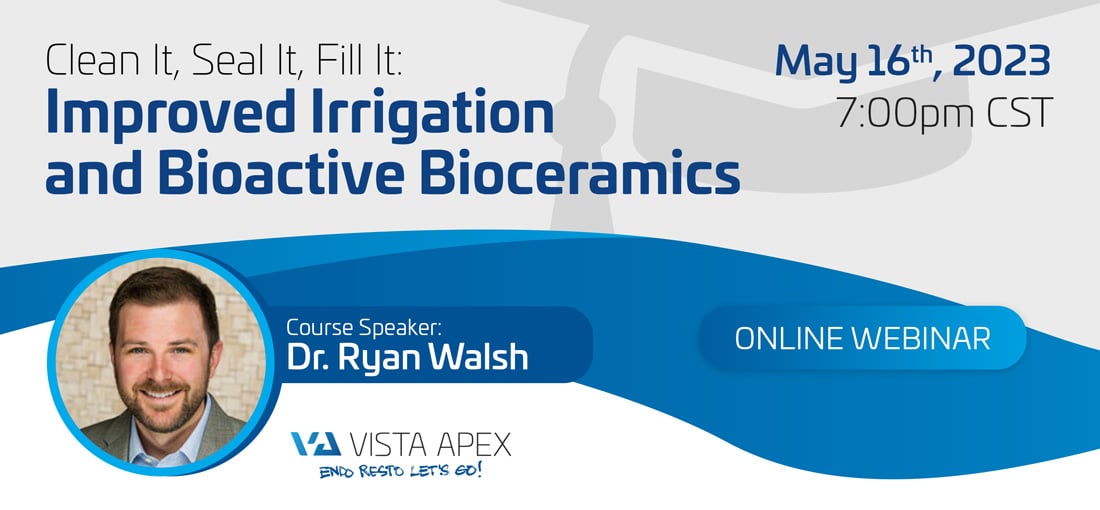 Clean It, Seal It, Fill It :
Improved Irrigation and Bioactive Bioceramics
Tuesday, May 16, 2023
7:00pm CST
Live Webinar with Dr. Ryan Walsh.
Hosted by Dr. Mike Miyasaki
Click the button below to view our library of free online continuing education courses.
Vista Apex is a nationally approved PACE program provider for FAGD/MAGD continuing education credit.