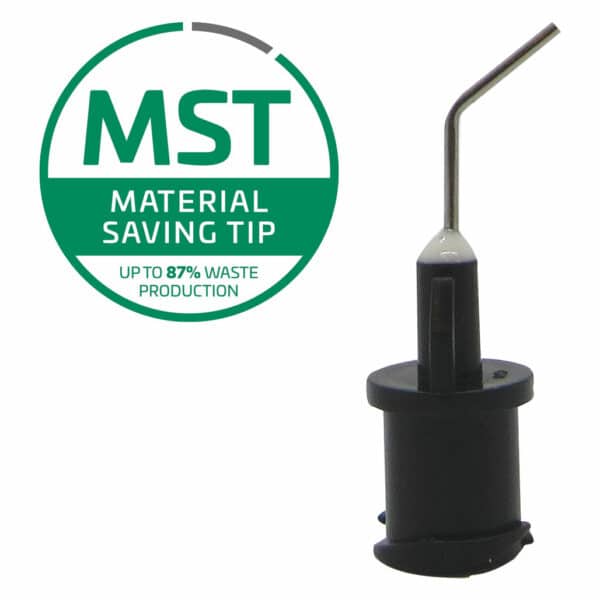 Material Saving Tip (MST), a unique design that minimizes the internal volume of the hub greatly, reducing waste within the hub.
Decreases waste by up to 78%
22-ga, blunt-end, pre-bent stainless-steel cannula
Opaque hub for light-sensitive products
Use with etchants, resins, and flowable composite
Use with Best-Etch™, RE-GEN™ Flowable Composite Liner, Titan Flowable Composite.
MST Universal Pre-Bent Tips
$21.20
Clinical Images
Use more of what you paid for!

Conventional tips trap a significant amount of unusable material inside of the hub.
The structure of the MST Tip and the bendable, flexibility allows majority of the material to go through.