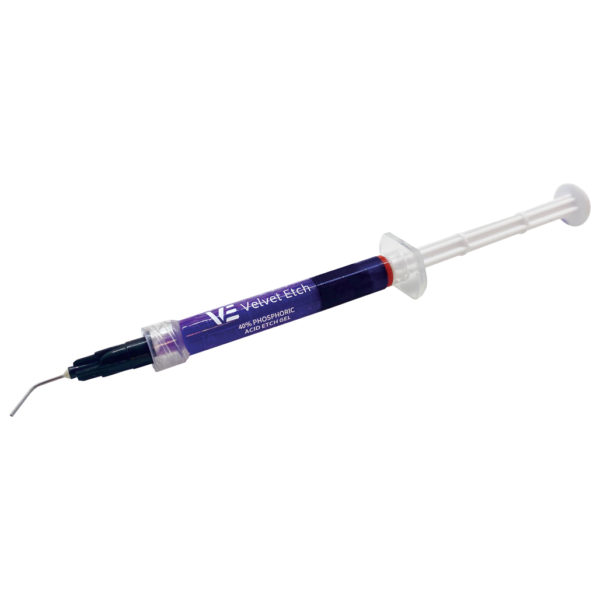 Feel like Royalty.
Velvet Etch™ is a purple 40% Phosphoric Acid Etch with optimized viscosity for precision placement.  Velvet Etch™ is the ideal viscosity, providing accurate placement, control and consistency. It can be applied to vertical tooth surfaces and remain in place and is great for selective etch techniques. Velvet Etch™ is the new benchmark for phosphoric acid etches.
Smooth consistency
Precision placement
Rinses clean
Vibrant purple color
Includes 22ga Pre-Bent Tips for precise delivery
Velvet Etch™
$22.76 – $52.53
Instructions for Use (IFU)
Frequently Asked Questions
Yes, Vista Apex etchants are able to reach the smallest fissures.
No, our etchants do not contain glycerin.
Yes, our etchants are designed for use on both dentin and enamel.
We recommend 15 – 30 seconds on enamel and 10 – 15 seconds on dentin.