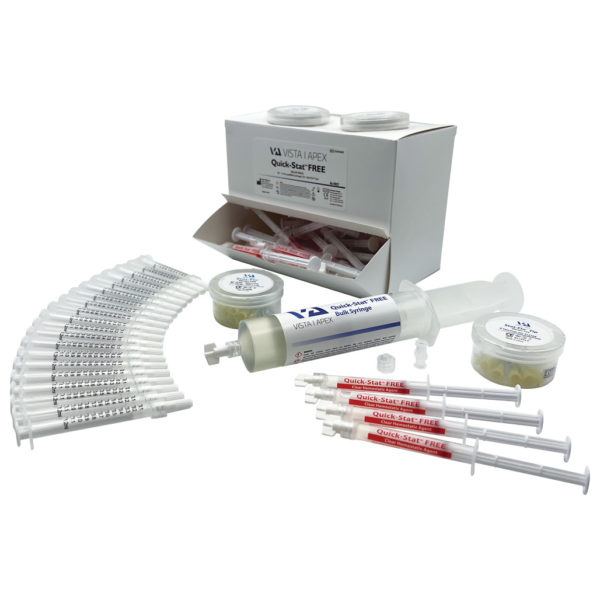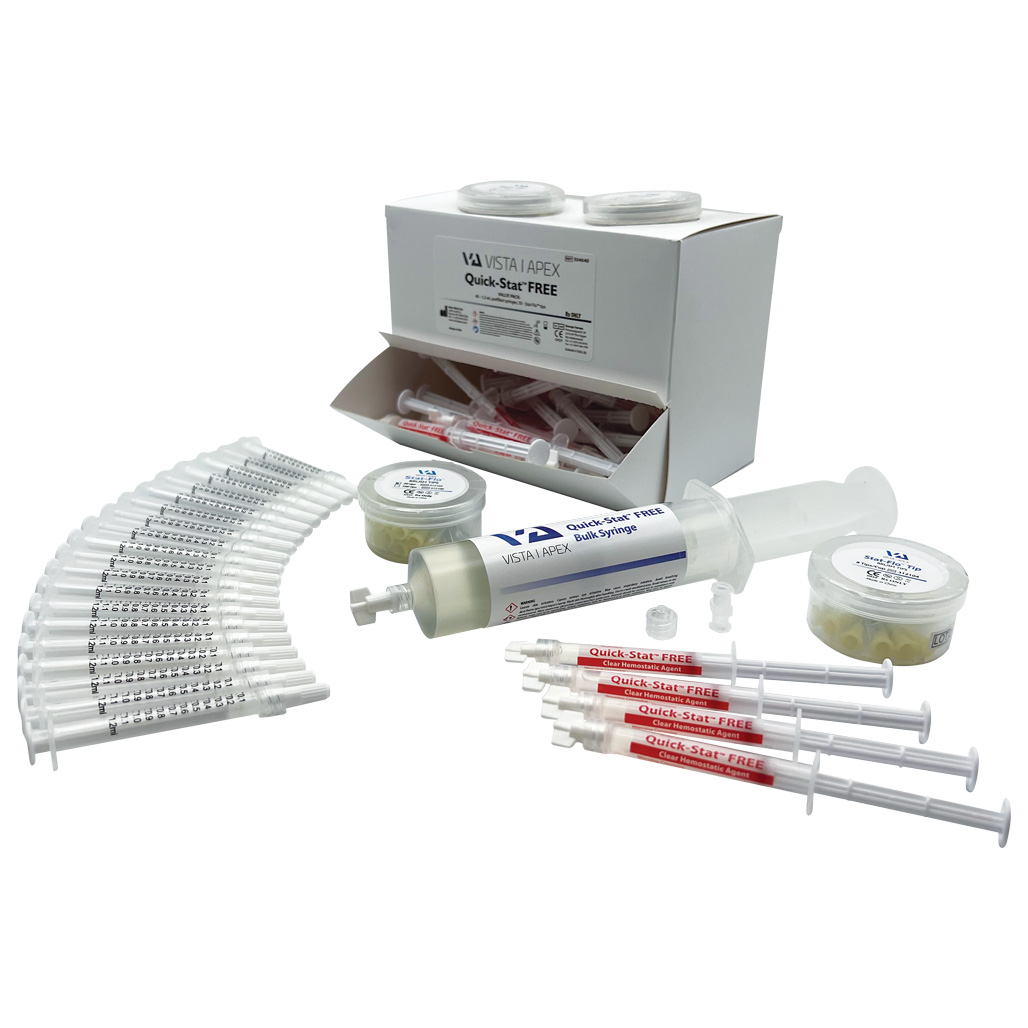 Quick-Stat™ FREE – Clear Hemostatic Gel
$23.48 – $134.93
Instructions for Use (IFU)
Safety Data Sheets (SDS)
SDS versions for the EU are available from your EU based distributor, or can be provided by Vista Apex upon request.
Testimonials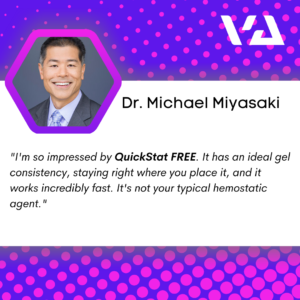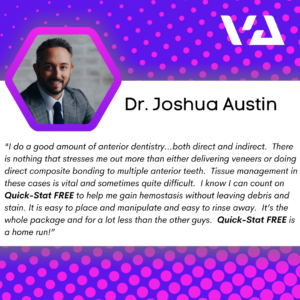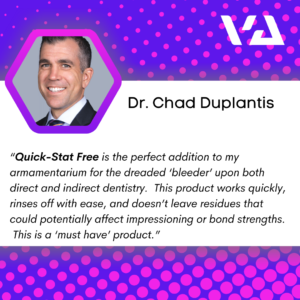 Frequently Asked Questions
Yes, Quick-Stat™ FREE features powerful Astringent Hybrid technology, which allows it to work rapidly in areas both inside and outside of the esthetic zone.
When new coagulum ceases to form, hemostasis has been achieved. After Stat-Flo™ tip has effectively scrubbed the hemostatic agent into the cut capillaries, bleeding will stop. Test the preparation with air/water, if bleeding persists apply additional hemostatic agent and test the preparation again. If no bleeding occurs after testing with air/water, hemostasis has been achieved.
Our hemostatic solutions are capable of achieving hemostasis in seconds. However, this is partially dependent on the patient's periodontal and systemic health.
The 20% ferric sulfate Quick-Stat™ Gel features the fastest onset time. However, Quick-Stat™ FREE provides the fastest hemostatic action when compared to other clear alternatives, approaching the speed of the ferric sulfate solutions.