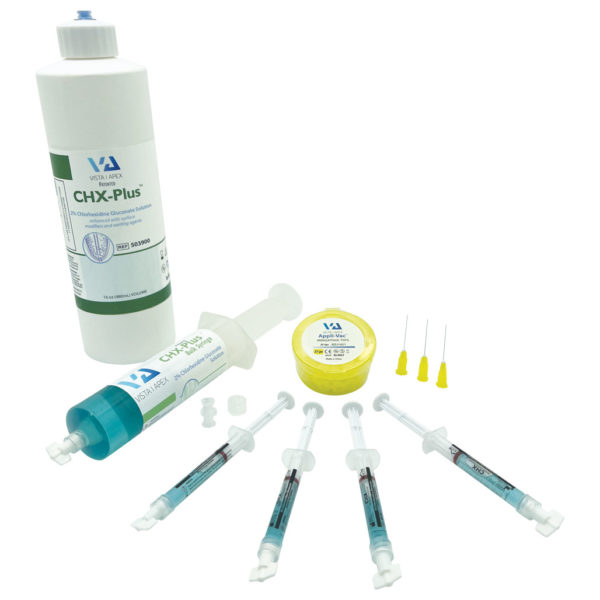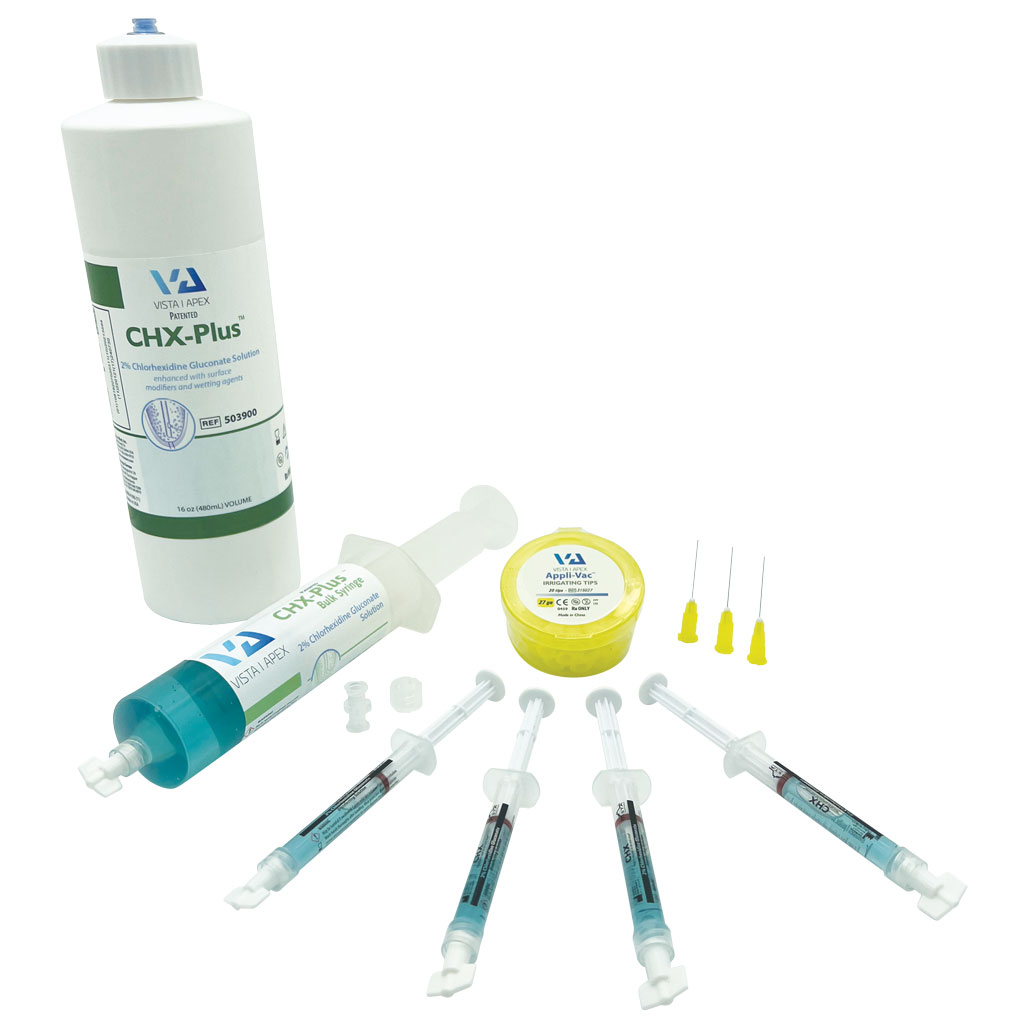 CHX-Plus™ is an enhanced 2% Chlorhexidine Gluconate solution with powerful wetting agents and proprietary surface modifiers to improve depth of penetration. Used for the final irrigation step for long lasting cleansing and promotes adhesion of sealers and obturation materials.
View our Irrigation Solution Guidebook »
Compare to Ultradent®*: Consepsis®*
CHX-Plus™ Solution
$17.51 – $72.62
Instructions for Use (IFU)
Safety Data Sheets (SDS)
SDS versions for the EU are available from your EU based distributor, or can be provided by Vista Apex upon request.