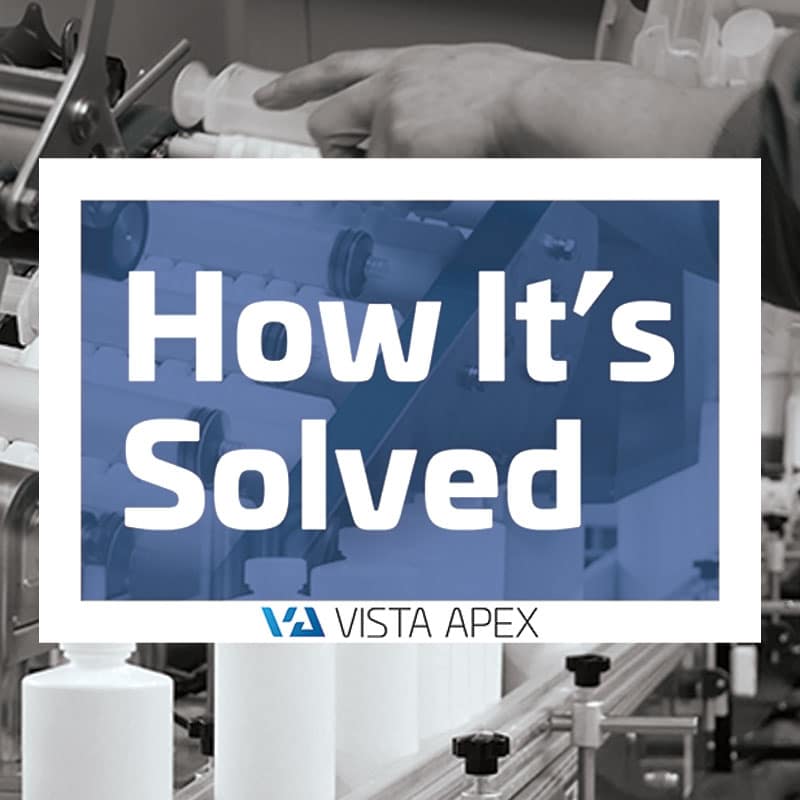 How It's Solved Video Series
Throughout the rest of 2023 (and beyond), we will be posting short videos explaining how certain product or procedure challenges are solved by our various teams at Vista Apex. Please bookmark this page and check back frequently to get a deeper understanding of how we've solved some of your toughest challenges.
Want to request a topic?  We always like to get clinicians' input on what topics to focus on next. Please submit your request below, and maybe your idea could be featured in our next episode!
Episode 2: RE-GEN™ Bioactive EndoSealer
In our next episode, learn more about the newest addition to our RE-GEN™ product family, the RE-GEN™ Bioactive EndoSealer! Give your patients great sealing — plus healing — for their upcoming root canal procedures.
Episode 1: PinkWave™ LED Curing Light
In our first episode, learn more about the PinkWave™ QuadWave™ LED Curing Light! Be sure to also explore the buttons below for more information.
What Would YOU Like To See Next?
Please choose a Vista Apex product you'd like to learn more about, or click "Other" and submit your own choice or problem you'd like solved. Your idea might be featured in the next How It's Solved episode!
How It's Made Product Survey