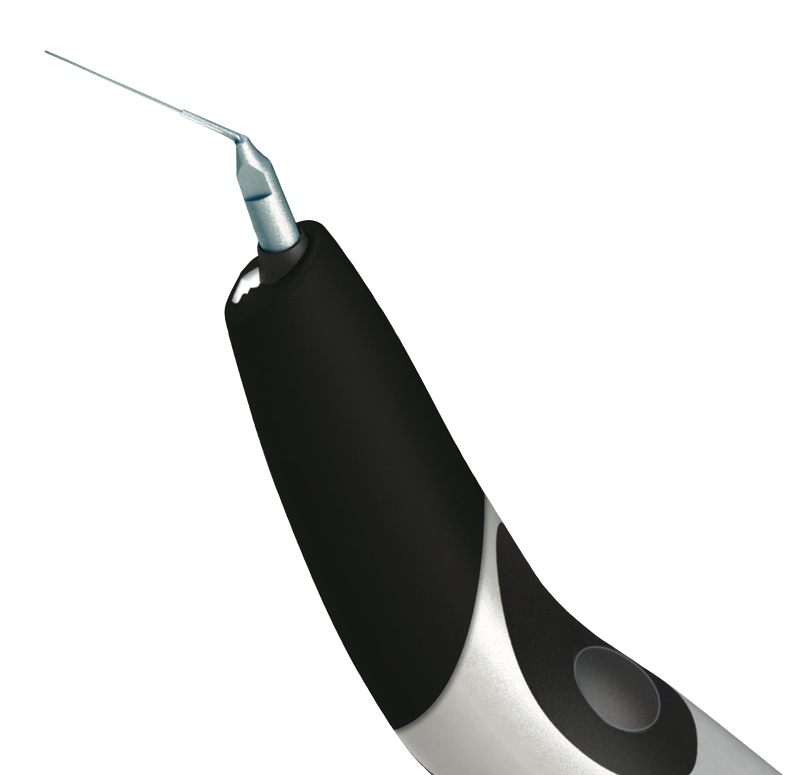 EndoUltra® Cordless Ultrasonic Activator:


Best-In-Class Ultrasonic Activation Of Irrigants
EndoUltra® by Vista Apex harnesses ultrasonic technology in a compact, easy-to-use and cordless handheld device! EndoUltra® is the only cordless activator unit capable of generating the tip frequency (40,000 Hz) required to create sufficient acoustical streaming and the cavitation necessary to effectively clean, penetrate and remove vapor lock.
The complete EndoUltra® kit includes 3 autoclavable Titanium activator tips which resonate down the entire length of the tip! These unique, multi-use tips will not engage or remove tooth structure. Tips are available in 20/02 with depth markers at 16mm, 17mm and 18mm. Tip frequency is 40 kHz (40,000 cycles/second). Tips may also be purchased separately.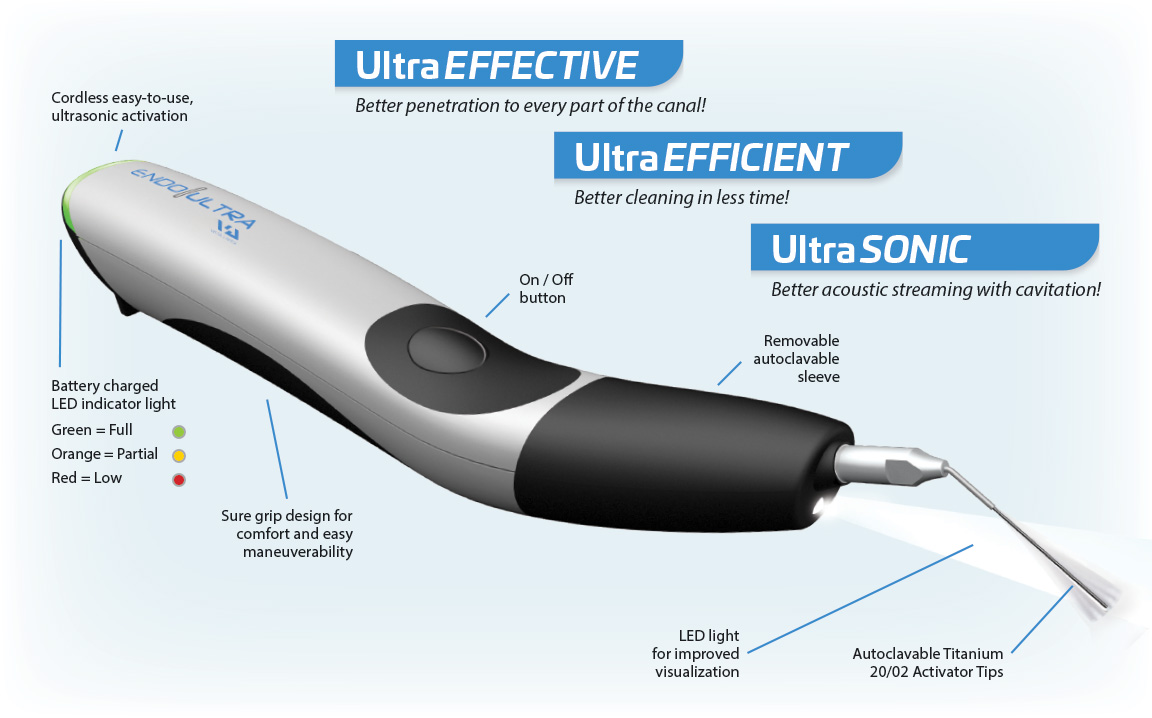 Upgrade To Ultrasonic Equipment Today!
See Why Scientific Evidence Supports Ultrasonic Technology
Research Shows –
Conventional hand instrumentation leaves as much as 35% of the canals untouched. Irrigation, although an important part of the canal disinfection and debridement process, cannot in itself be relied on to optimize canal cleanliness.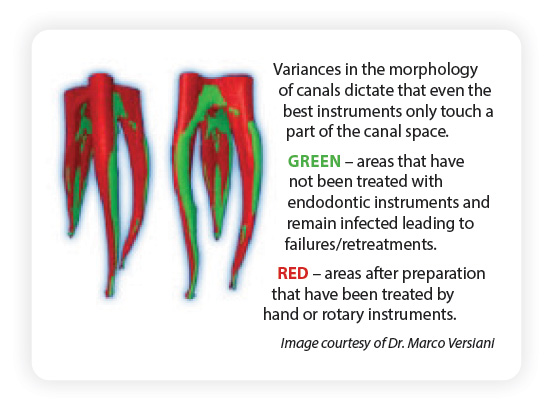 Ultrasonic vs Sonic Studies Prove –
That passive needle activation and even low frequency (sonic) oscillation (160-190Hz) is simply not sufficient in producing acoustic streaming or cavitation within the canal space.
That activation by means of ultrasonic frequency (30 kHz) not only generates increased acoustic streaming and cavitation, but results in significantly improved debridement of canal spaces and improved penetration of irrigants into dentinal tubules.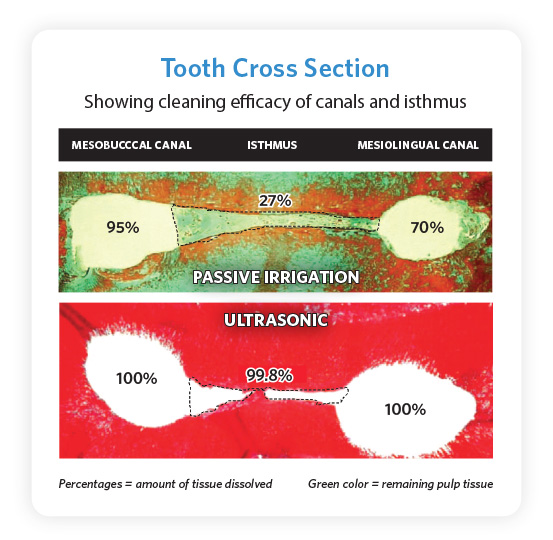 Proper irrigation protocol should include the use of enhanced endodontic solutions to facilitate removal of microorganisms, tissue remnants, and dentin chips from the root canal. Vista Apex offers a complete line of enhanced irrigation solutions that have been tested and proven for superior outcomes.
Enhanced Irrigation Protocol
Chlor-Xtra™ | SmearOFF™ 2-in-1
Gold Standard Protocol
There's No Comparison, Order Your EndoUltra® Today!
EndoUltra® Cordless Ultrasonic Activator
Includes: (1) Cordless handpiece, (3) 20/02 Titanium Activator tips, (3) Autoclavable handpiece sleeves, (100) Protective Barriers, (1) Tip Wrench, (1) Charger
The EndoUltra® Cordless Handheld Device produces ultrasonic tip frequency of 40,000 Hz (200x faster than sonic devices)! This is the world's first cordless ultrasonic dental device! EndoUltra® offers
best-in-class ultrasonic activation of irrigants.