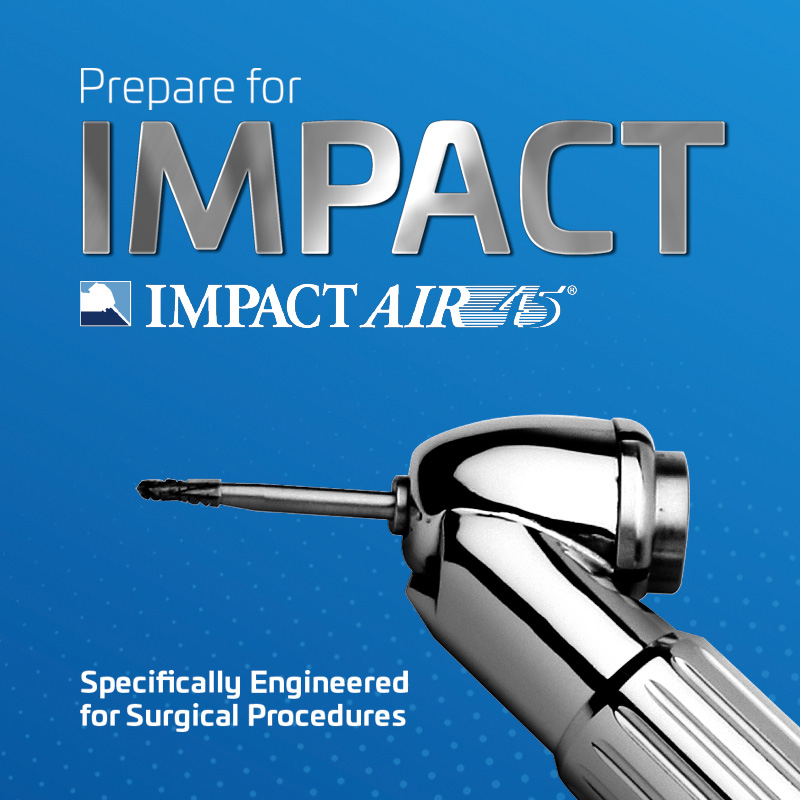 Vista Apex Welcomes the Impact Air 45® Product Line to the Family!
Palisades Dental is no longer in operation, but that doesn't mean that the industry standard handpiece for periodontal and endodontic procedures has gone anywhere! We're proud to welcome the IMPACT AIR 45® product line to our Vista Apex family, and we're excited to serve you in all your handpiece ordering, maintenance and repair needs.
Impact Air 45® Highspeed Handpiece Features
Unique angled head for maximum access
The IMPACT AIR 45® has a unique 45° angled head, allowing for maximum access and visibility. It is available with fiberoptics, is fully autoclavable, has an office-replaceable turbine (minimizing downtime) and uses standard friction grip burs (featuring a push-button bur release).
Designed for Oral Surgery, Endodontics, and Surgical Procedures
The IMPACT AIR 45® is also designed for use in periodontal and endodontic procedures, including Apicoectomy (root canal drainage), Osteoplasty (bony contouring), Odontoplasty and Root Resection.
Precision water or saline jet
A water or saline line inside the handpiece handle directs a pure water jet (not a mist) directly onto the cutting area. Air is exhausted through the back of the handpiece.
Fits A.D.A. Standard Coupling Types
I.S.O. Type B (4 hole or 5 hole fiberoptic)
Fits our 4 hole, 5 hole, or 6 pin coupler or an equivalent
KaVo MULTIflex® style coupler
Compatible with friction grip shank burs
(.0627″ – .0630″ diameter shank)
Supply Requirements: Dry filtered air or nitrogen
Operating Pressure: 32psi – 40psi
Speed: 400,000-500,000 rpm
Chuck type: Mid-spindle, tooth-jawed grip
Testimonials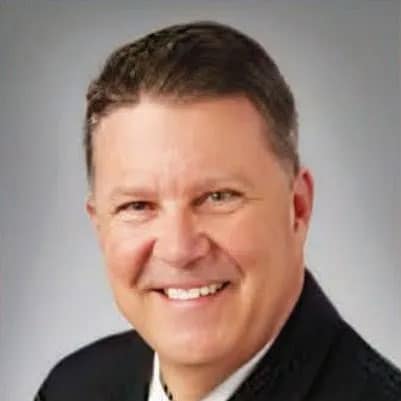 "The development of the IMPACT AIR 45® Highspeed Handpieces was a game changer in my ability to do complex surgeries with ease and speed. I question why anyone would use anything else. It has amazing torque and reliability, and ease of repair. I unconditionally recommend it."
Dr. Ronald P. Morris, DDS, BDS, MS
We Don't Just Sell Impact Air 45® Handpieces...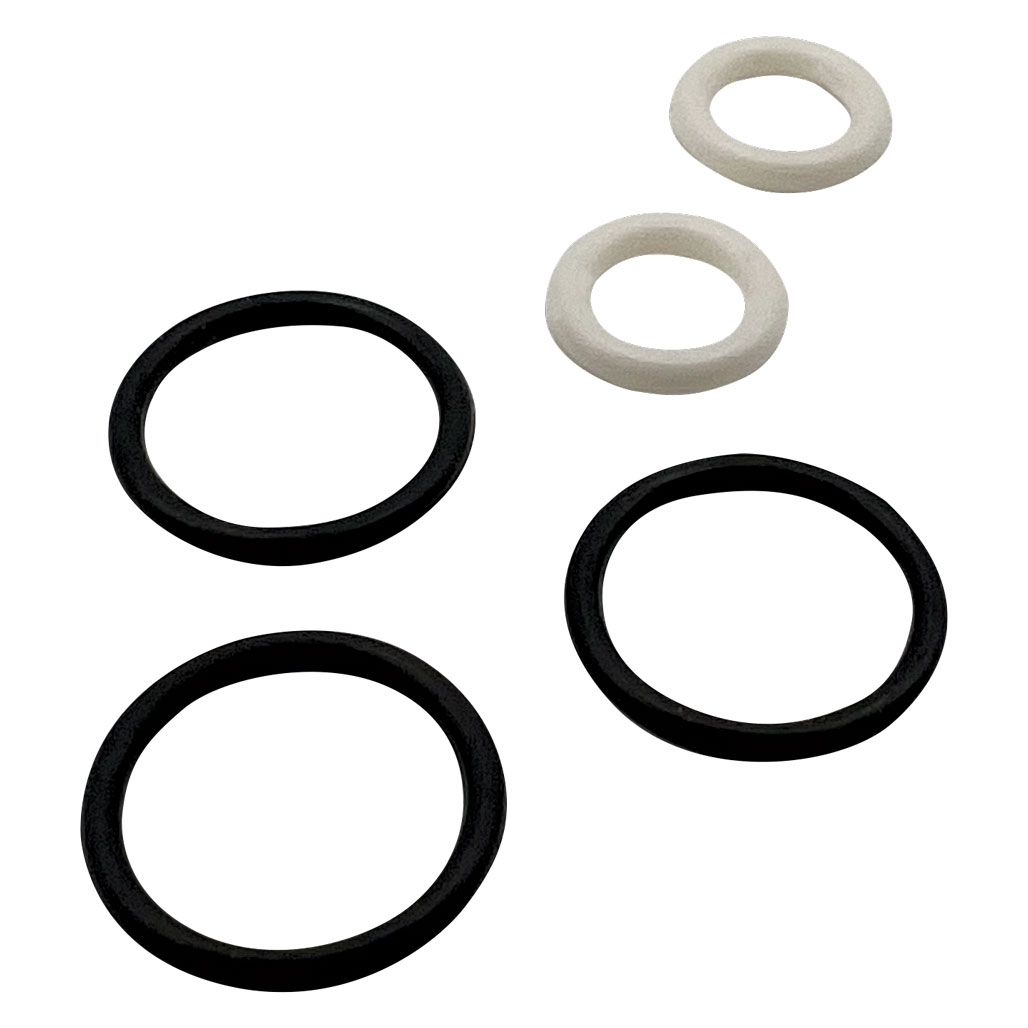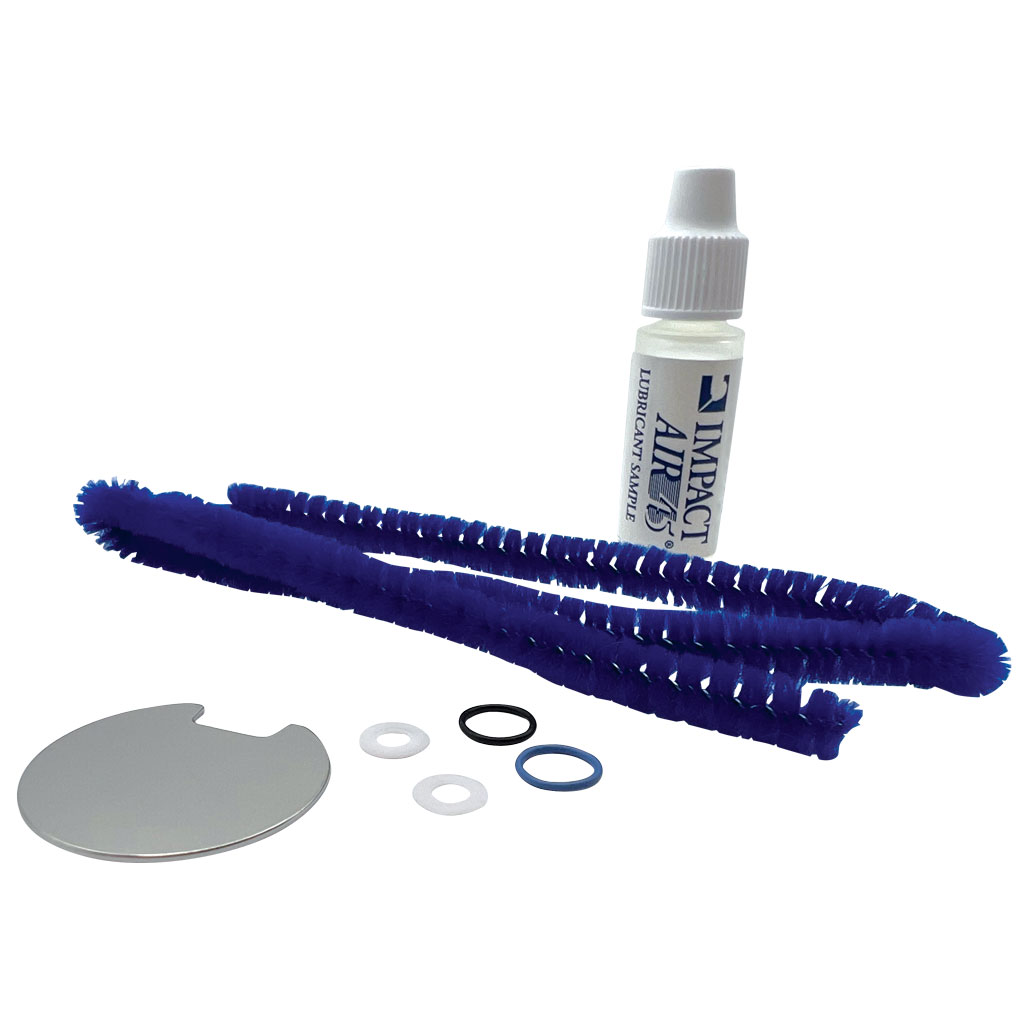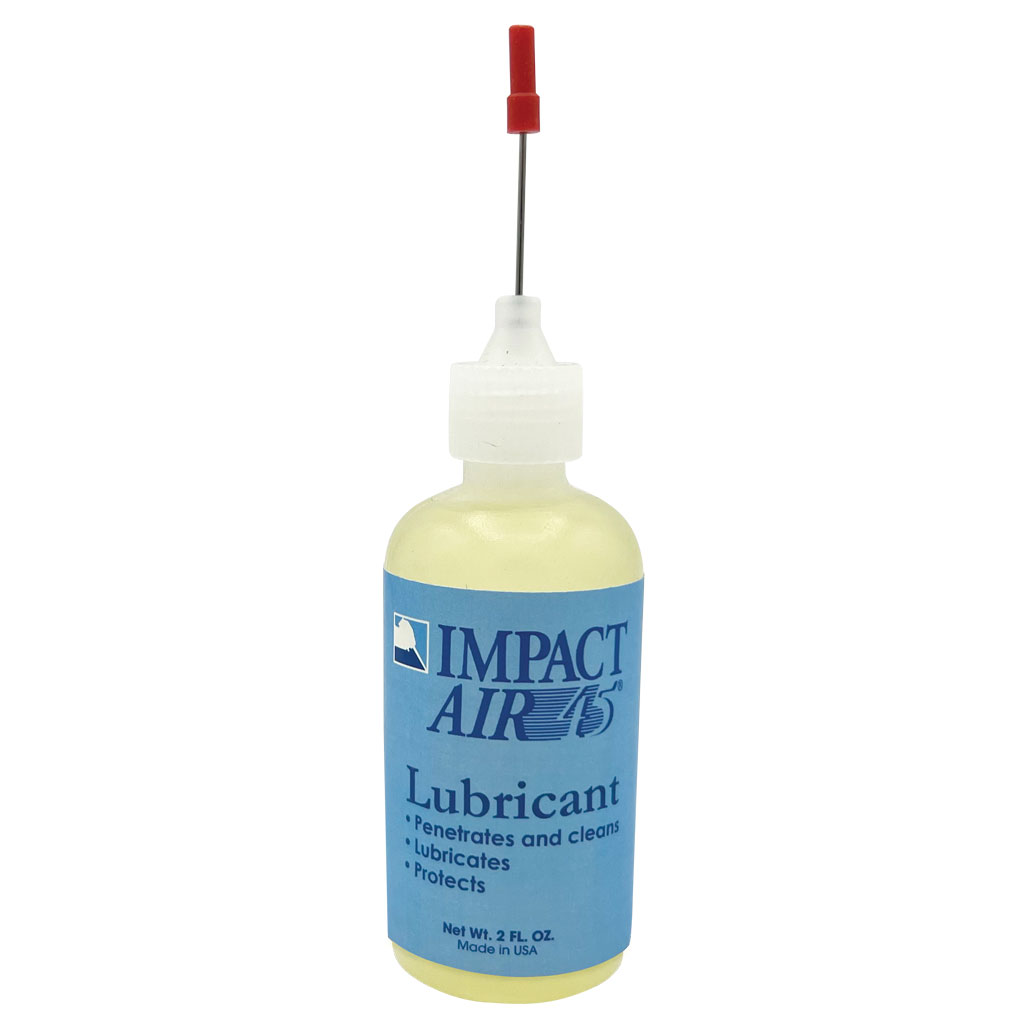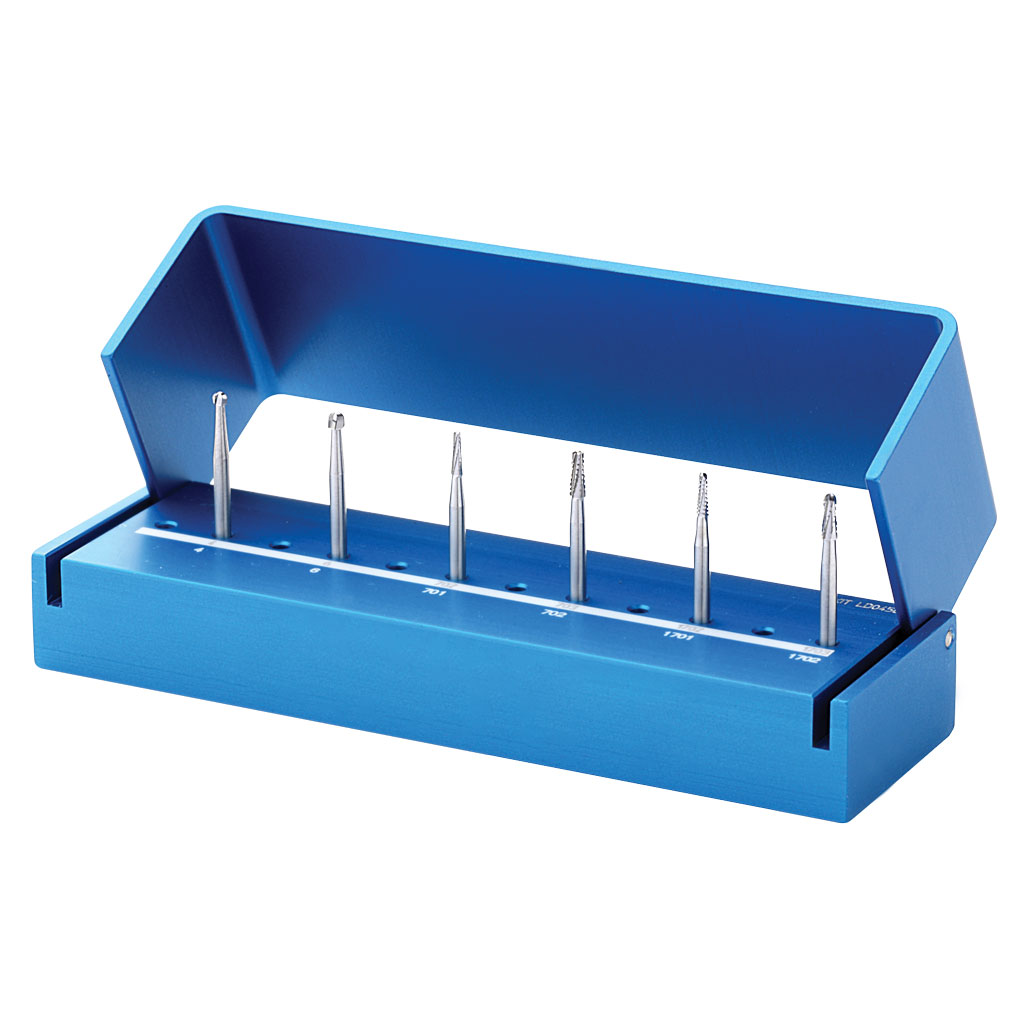 Vista Apex is the Only Officially Authorized
Repair Facility for the Impact Air 45®
No one knows the precise repair techniques of IMPACT AIR 45® handpieces like us, so to ensure your warranty stays in good terms, we require you to send repairs of IMPACT AIR 45® Highspeed Handpieces directly to Vista Apex. We will provide you with a FREE estimate after inspection.
Simply follow these steps:
(A) Autoclave your handpiece before shipping
(B) Send your product to be repaired by Vista Apex via your most convenient carrier* (we recommend insuring
your shipment with your chosen shipping provider). Always pack the product in a box, never in an envelope.
(C) Include a note (or use the Repair Card below) with a brief description of the
problem you are having, and always include your return address and phone number.
* Customer is responsible for shipping fees on repairs.