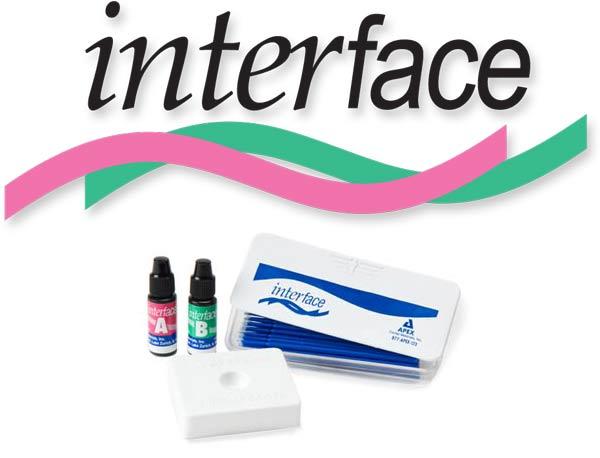 Ceramic Etch and Silane in One
Interface is the only material that allows a doctor to prepare ceramics, dentin and enamel in one simple application step. Interface achieves this without the use of hydrofluoric acid. Interface eliminates the guesswork associated with deciding whether to first etch exposed tooth structure or the ceramic material. Why decide when you can simply use Interface? Interface eliminates the worry over whether your silane is fresh. It is at its maximum potency when it is applied.
Prepares ceramics, enamel and dentin in one application
Eliminates hydrofluoric acid
Eliminates the hydrofluoric/phosphoric acid dilemma
Always fresh
Interface is a two-bottle system that is mixed prior to use. This guarantees your material is fresh and functional for each and every use.
This material has been evaluated in every way imaginable:
All porcelain repairs
Ceramic / enamel repairs
Ceramic / enamel / dentin repairs
CEREC® cementation
Anywhere silanes are used today