Donation to Education – University of Maryland Dental School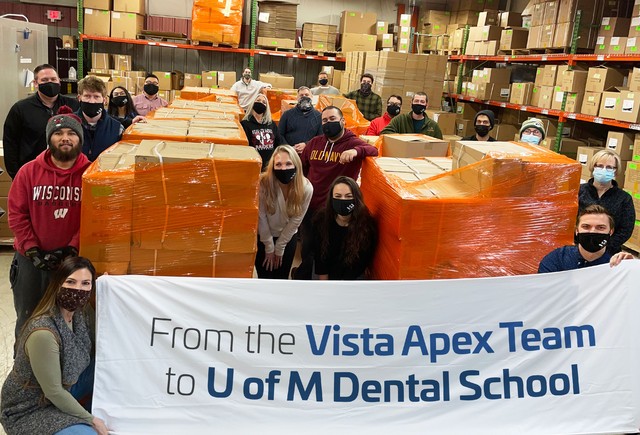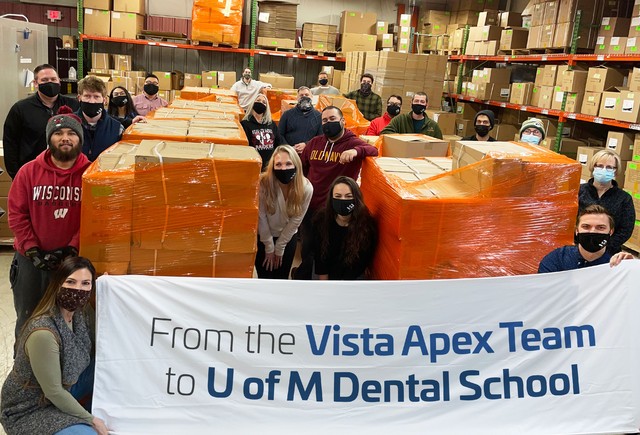 Dental product manufacturer Vista Apex donates more than half a million dollars in products to the University of Maryland Dental School.
"The students we support today are the dentists of the future. We want to give them everything that we can to make sure that they are successful. We have a passion for dentistry, but more importantly, we have a passion for innovation and education." Remarked Michael Miyasaki, Chief Dental Officer.
Eight large shipments were made to the University of Maryland Dental School, totaling over a half-million dollars in product for the Dental School.
"This generous contribution of dental equipment will keep our dynamic team of clinicians, researchers, and allied dental professionals at the forefront of oral healthcare – now and for generations to follow. Our students will benefit from these advancements and learn to solve real-world challenges through exploration and community outreach," said University of Maryland President Bruce E. Jarrell, MD
Vista Apex has made a commitment to students through donations like this and university rate pricing. For more information about Vista Apex, please visit their website.
---
---