Meet Vista Apex – Khongchee Xiong, Engineer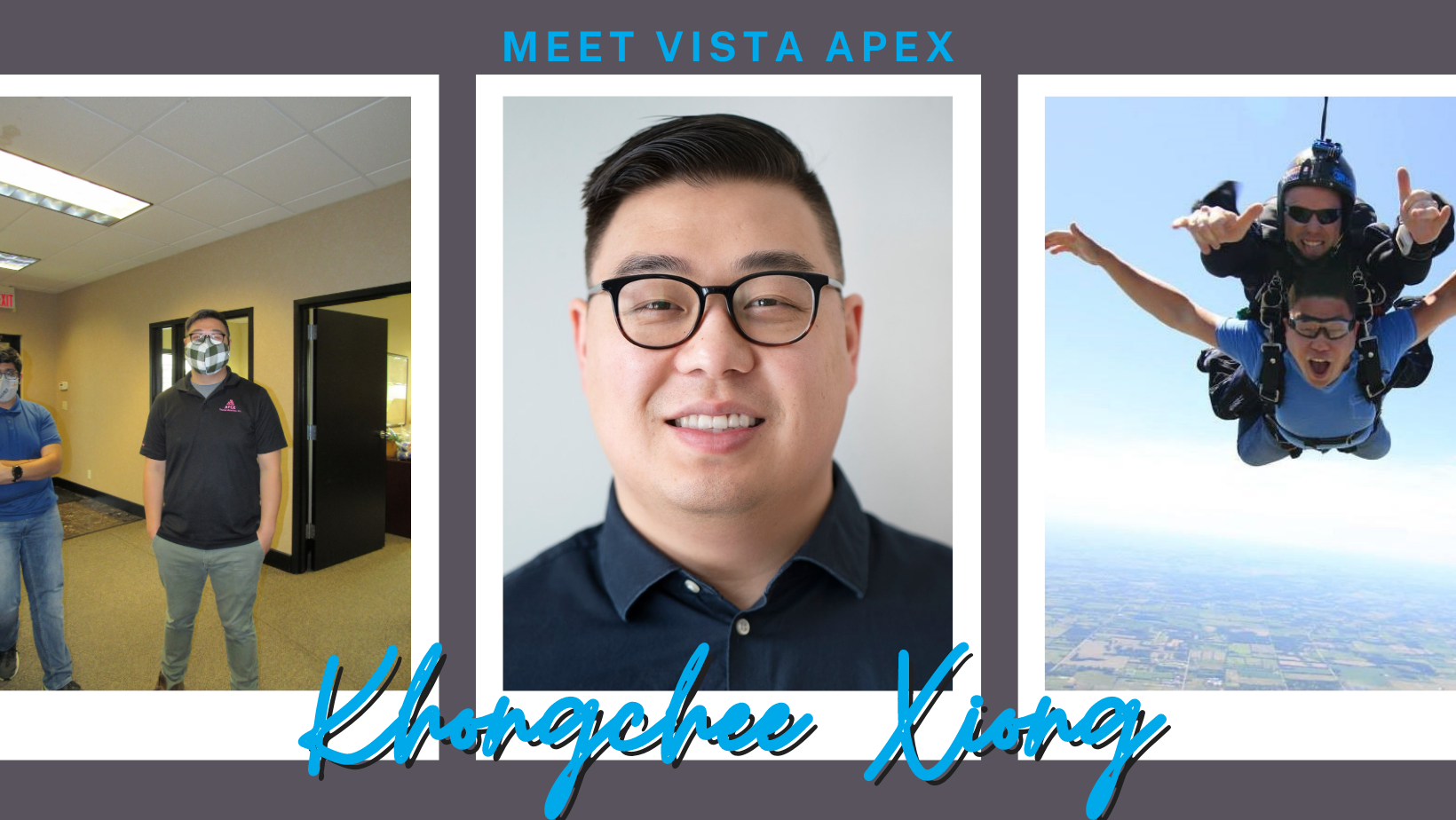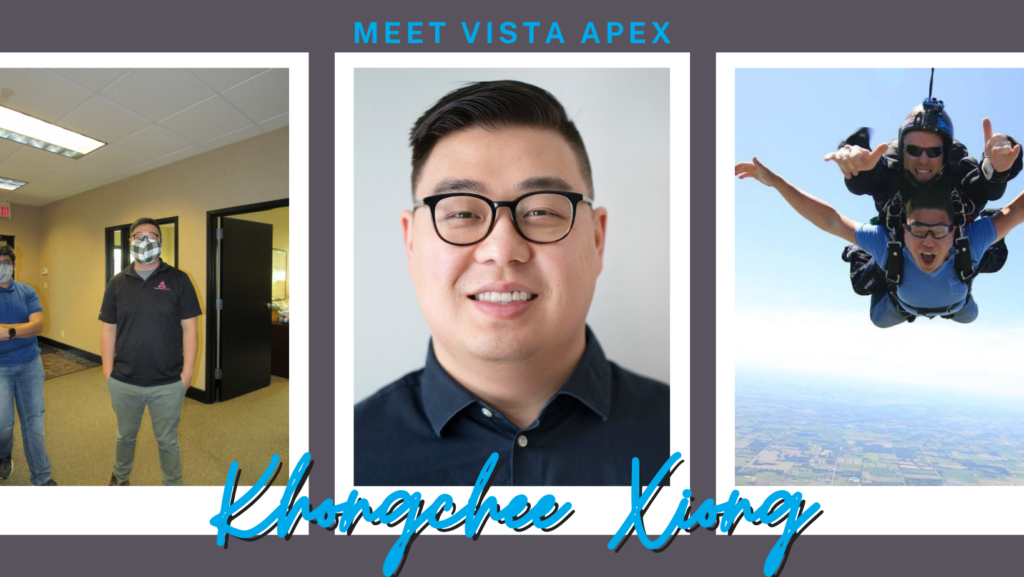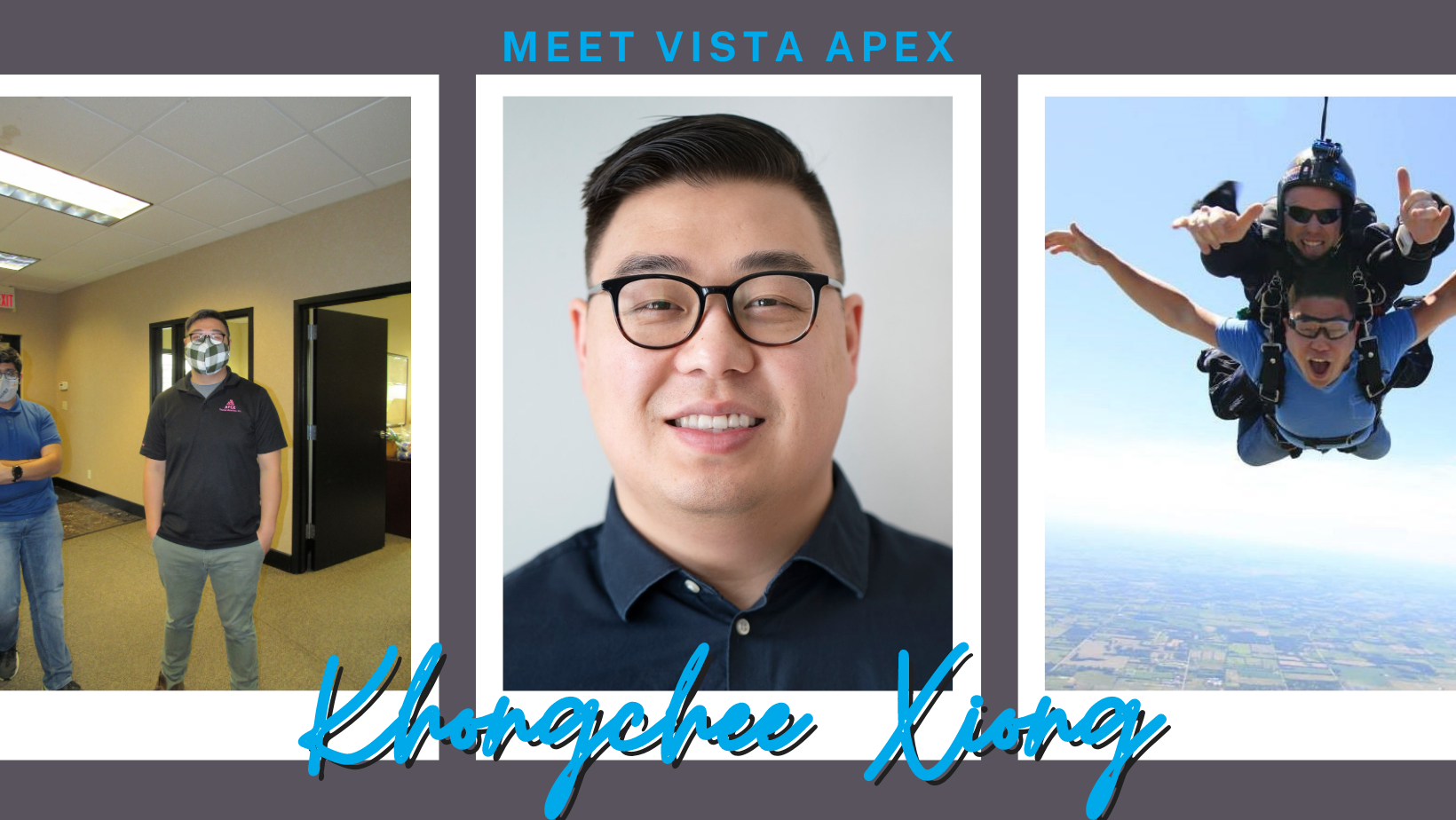 Meet Khongchee Xiong! In-house car guru, office handyman, Friday beer buddy, and innovative thinker are all things that describe this Engineering Affacinado!
Tell us about yourself and how you got here?
I am an MKE native and grew up with a family of engineers. One word to describe how I got here: unconventionally. I graduated from UW-Milwaukee with a degree in Kinesiology. I had all the intentions of pursuing a Master's degree but a year before graduate school, I started a job as a Process Chemist at a local pharmaceutical company. This role was the start of a new journey for me on a different career path. Eventually, I took on a new position as a Production Engineer in rural Iowa. I was excited to take on new challenges with the hopes to build myself personally and professionally. The knowledge I gained in the engineering position sparked the fire in me and almost inevitably, I was set on pursuing a degree in Mechanical Engineering.
What is your favorite part about what you do?
At Vista Apex, I am given the opportunity to wear many hats and problem solve in my role. The tasks can range from working development in the R&D lab, to determining automation equipment or even installing printers! Every day is different and we often encounter new challenges that require us to be innovative. Not only do I enjoy the work that I do, but I also enjoy learning how my work impacts our stakeholders.
What makes you Vista Apex?
I am a challenge seeker and an achiever. Whether it's tackling tough home renovations to car modifications or even making homemade tofu. I am always up for the challenge to better myself and those around me.
A quote that resonates with me is, "The difference between a successful person and others is not a lack of strength, not a lack of knowledge, but rather a lack in will." – Vince Lombardi

---
---