Leading the Pack: Changing the Dental Industry With Authentic Partnerships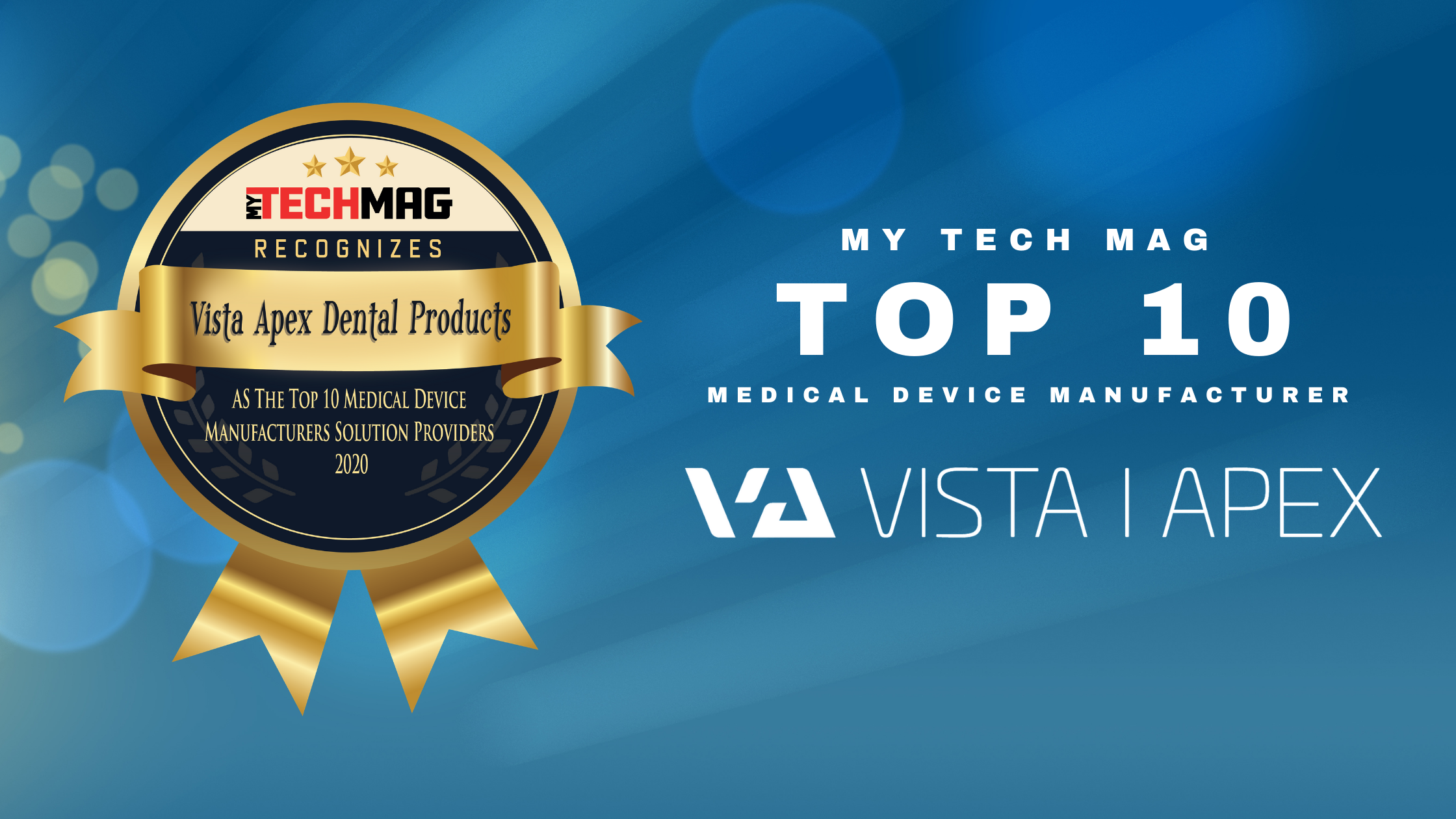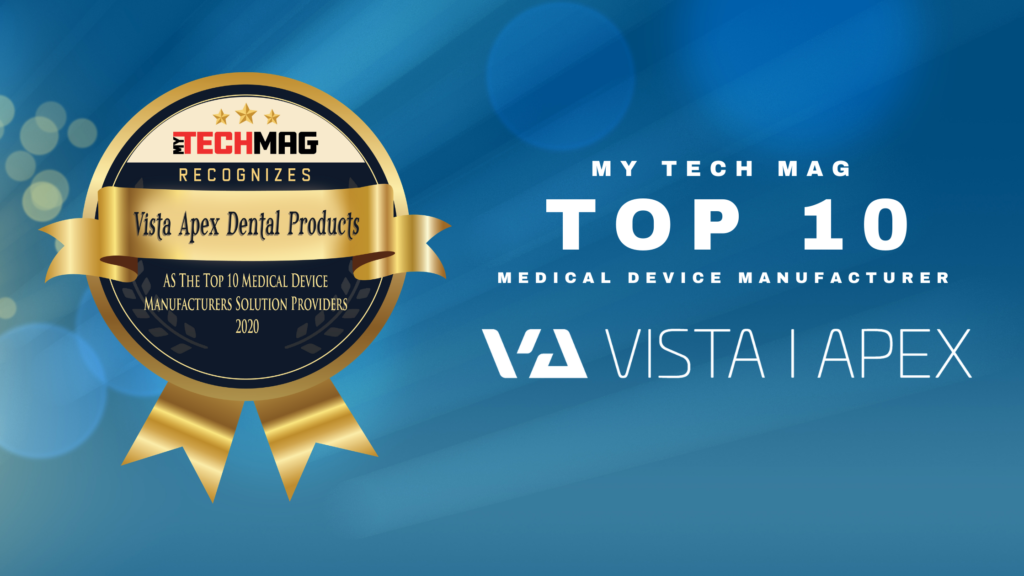 2020 has been a year of triumphs for Vista Apex. In addition to our Cellerant Award, we were distinguished as a Top 10 Medical Device Manufacturers by My Tech Magazine.
"Vista Apex is a partner in supporting the growth of dental practices during these challenging times.", stated My Tech Magazine.
This year alone, we've successfully brought six products to market, received two additional patents, and added to our incredible team. Where others see hurdles, we see an opportunity; this award recognizes just that.
"Vista Apex continuously pushes the envelope, develops innovation, and invests in independent research to support its products." Said CEO Scott Lamerand.
Our mission is working with and innovating for Clinicians to achieve better patient outcomes. Your patients come first not only to you but with us too. We are your partner in dentistry.
While 2020 was fruitful in the face of adversity, we know that 2021 will bring even more excellence in innovation this year.
This upcoming year you can expect an expansion on endodontic and restorative-based materials and global reach. Wherever you are, we will do everything we can to help you improve right alongside us. Together we grow; together, we change dentistry.
Read My Tech Mag's Interview with CEO Scott Lamerand.