Meet Vista Apex – Mandy Williams, Director of Sales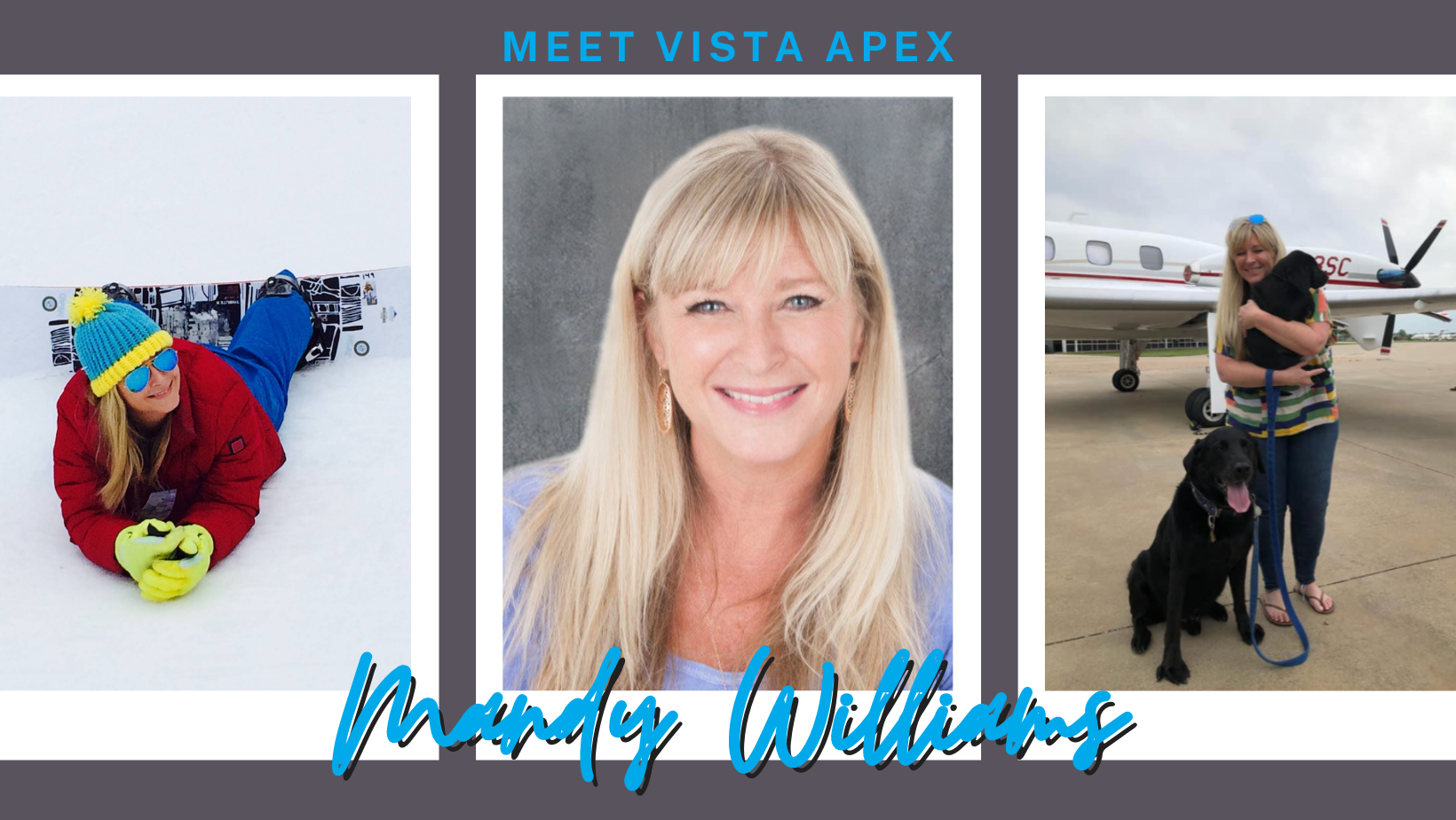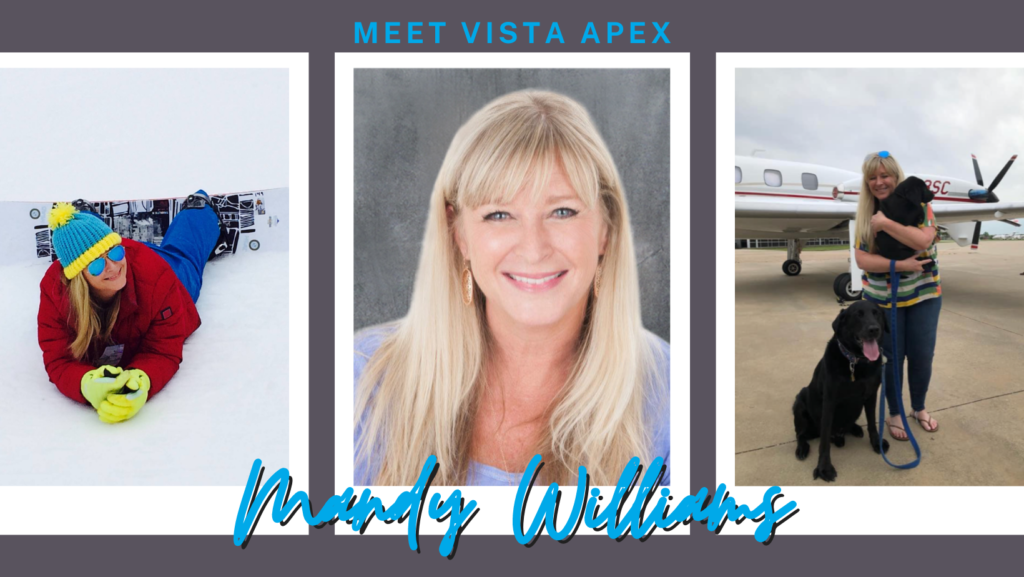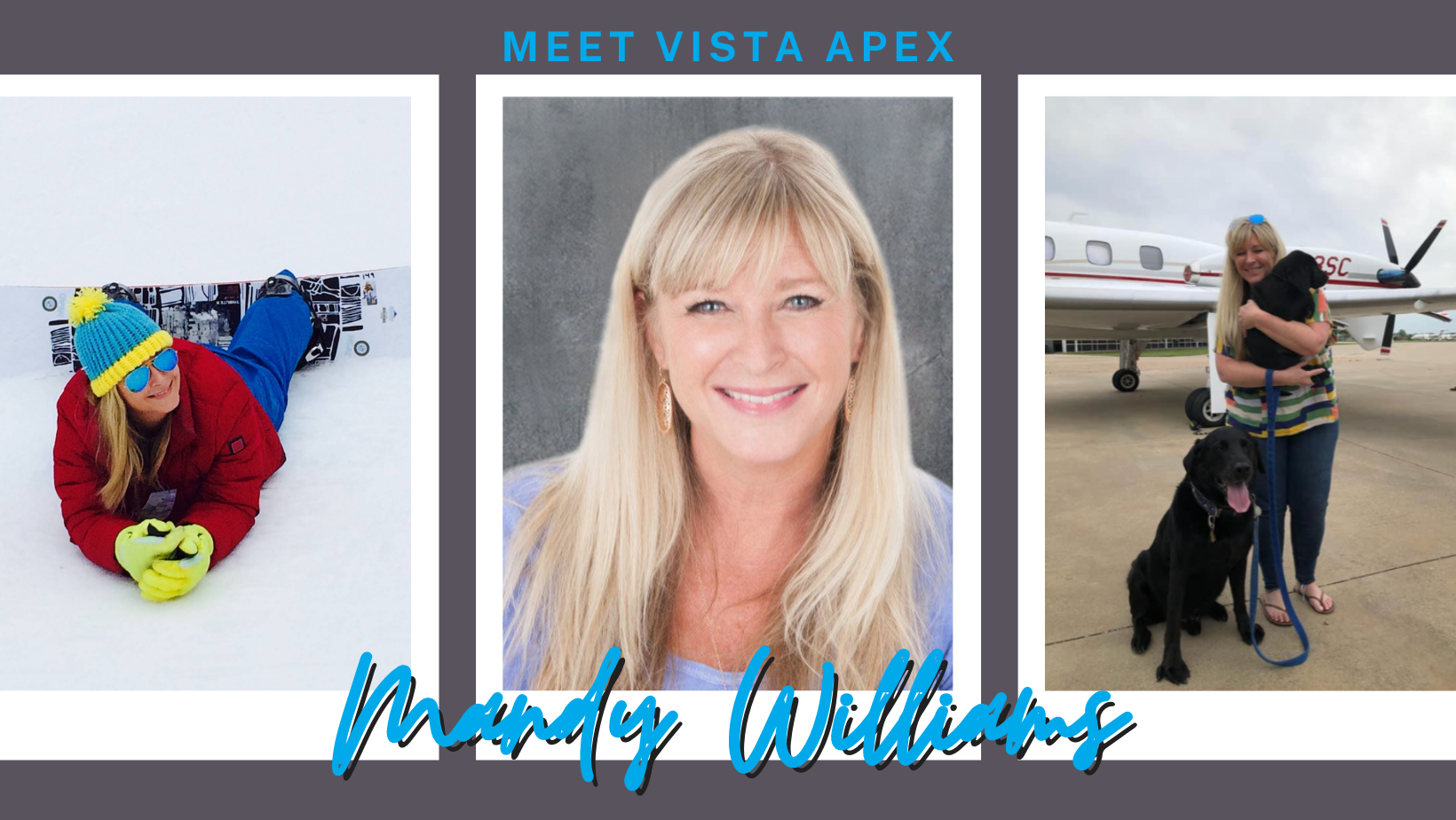 Meet our real-life Jane Nichols, Katherine Heigl's character in "27 Dresses". Mandy has been a bridesmaid 21 times and a Maid of Honor 4 times. Our wonderful Director of Sales hopes to turn that closet full of dresses into throw pillows one day!
Tell us about yourself and how you got here.
Well, I took the typical path to dental…started in rental cars, then radio then dental! My Enterprise Rent-A-Car days in San Diego is where I made some of my best friends still today (they make up about 9 of the 25 dresses). We all left Enterprise around the same time. The whole gang went into pharma (I'm dating myself, but this was the birth of the pharma rep). Me, being the black sheep of the crew, went into radio. After 5 years in media, I was ready to make a change, asked my previous-Enterprise-now-pharma-friends if I should look into a pharma gig…they said it was becoming oversaturated. One of my friends suggested I look into dental. I called a friend of mine (1 of the dresses) that happened to work in dental, she said her husband's work had them to relocating to Las Vegas; her gig with SDI was about to become available. The planets aligned, and here we are 15 years later…the dental world is it for me! 10 years at SDI, 3 at Zest, and just started my 2nd year at Vista Apex…3rd time is truly a charm!
What is your favorite part about what you do?
I love working at a small company where you wear many hats, no day is ever the same, and it's always fast-paced and exciting. In my previous industries, I worked for large companies where you felt like a cog in the wheel and it was like an Act of Congress to make a change or have a decision made. At Vista Apex we have so much autonomy and decision-making power. You truly feel like the work you do is making an impact. It also helps that we have an amazing team (and leader!), that work well together, and share the same passions! I have never worked at a company where there is so much communication and interaction between departments…I feel fortunate to have worked in the "big company" environment to appreciate what we have at Vista Apex! Everyone has a voice!
What makes you Vista Apex?
Hmmm…well, one of the radio stations I worked for was 94.5 The Edge…so does that make me "edgy"? I have maintained friends with my radio crew and pre-COVID attended concerts frequently (along with all the perks…VIP backstage and all). I love any excuse to put on a costume, and don't take me karaoke-ing I tend to hog the mic! I love to travel…my job normally has me flitting all over, when we aren't in a pandemic, and in my time off, I still travel a ton. I miss it, and hope to get back to that soon! I have lived off and on in the San Diego area for 10+ years so I try to spend time with my large group of friends out there. When I am in Dallas I spend a lot of time with my family and my two black labs Louie and Willie!

---
---