Meet Vista Apex – Katie Royce, Production Supervisor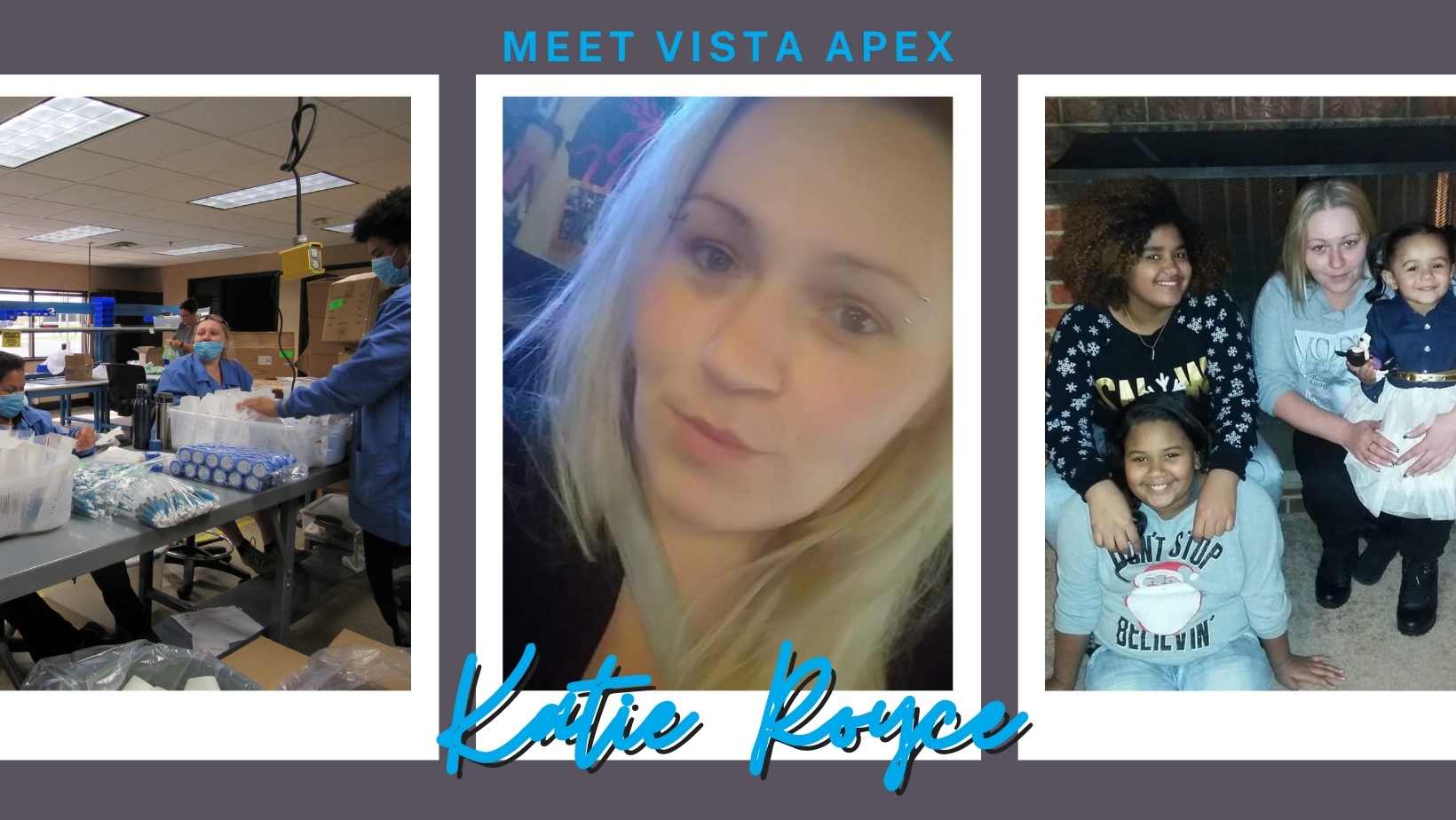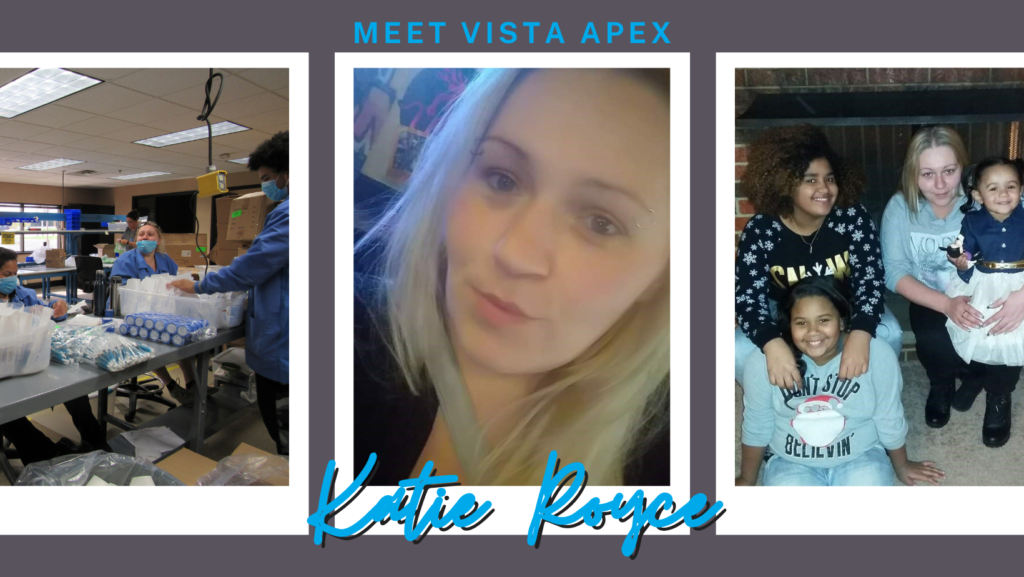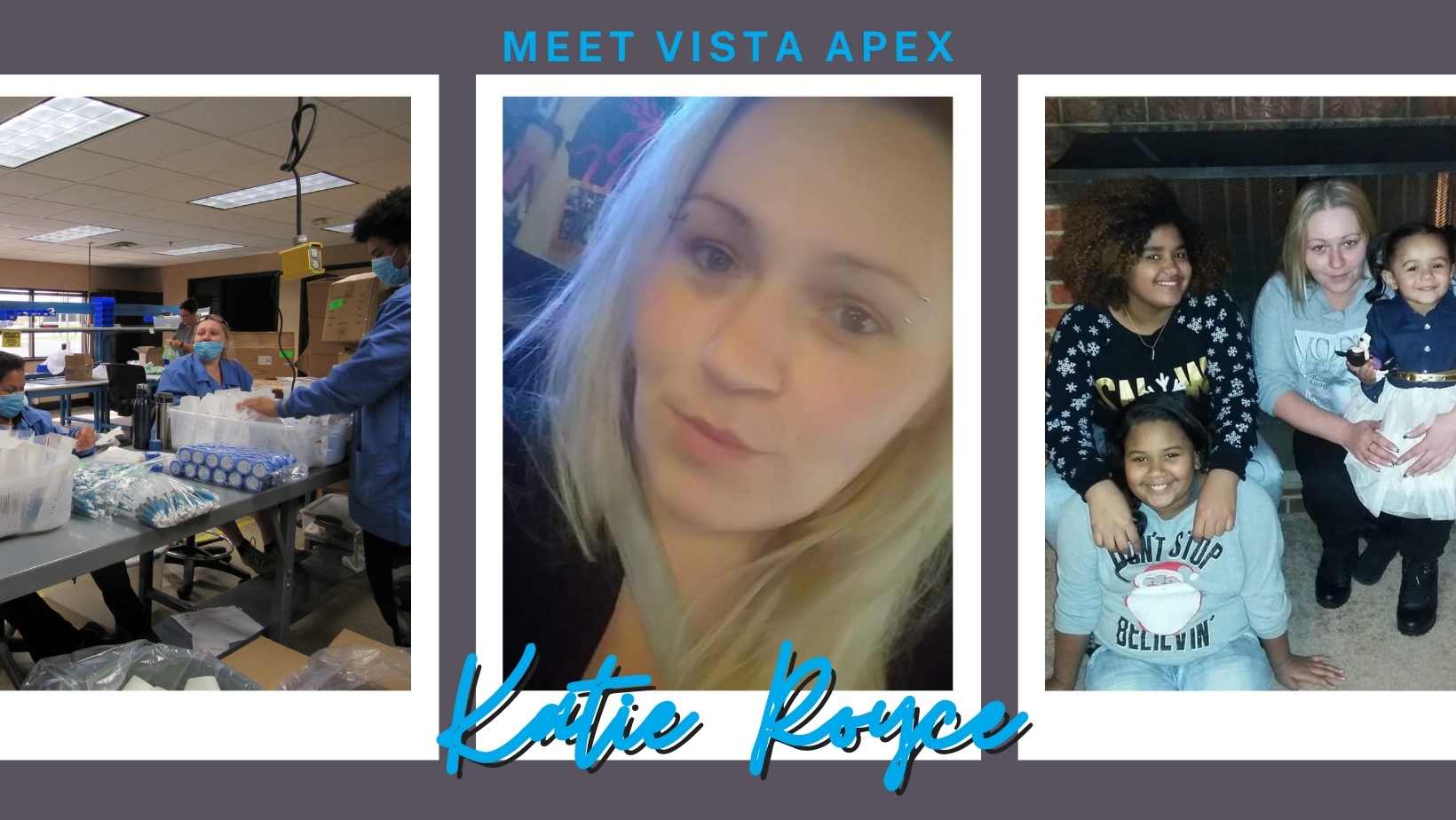 Meet Katie Royce! This fun- loving production supervisor keeps things lively in our warehouse! You can always find her laughing and with a smile on her face! Get to know Katie by reading more below!
Tell us about yourself & how you got here.
I am a mother of 3 daughters, I was working 2 jobs, and really wanted a 1st shift Monday-Friday. My hope was to find something that would allow me to work only 1 job. I decide to go through a temp service for the 1st time and was sent to Vista. I worked Vista 1st shift and enjoyed the work and people, I still kept one of other jobs just in case. I was hired in after 90 days and here I still am almost 6yrs later.
What is your favorite part about what you do?
My favorite part of my role is being able to change up what I'm doing and helping others. I like to be busy and this job allows me to do that.
What makes you Vista Apex?
Well, I'd like to say I'm a fun, caring, and hardworking person, and I get to be all of that at work not just after work or on the weekends. I know fun at work sounds made up, but vista tries to make us feel special for the holidays, and when goals are met. We are like a big family, a lot of us see each other and talk outside of work because we really work with friends. We get to experience the changes Vista/Apex is going through and give our input into things like names and logos. As our company has begun to really grow and change we have been able to voice our concerns, ideas, and grow right along with them.
---
---