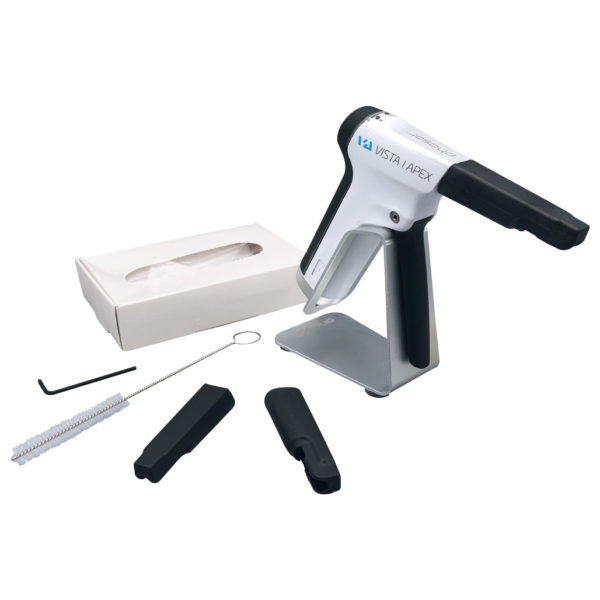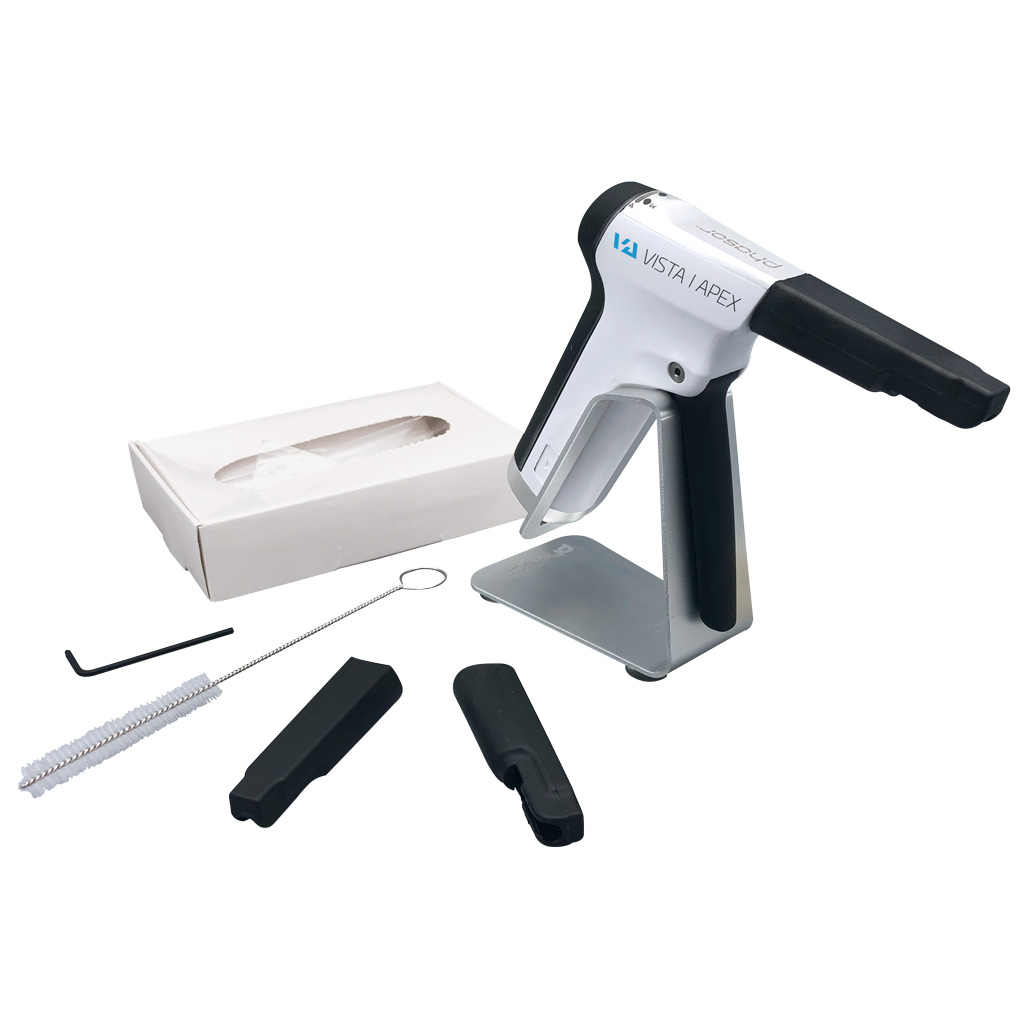 Phasor™ Composite Warmer uses near-infrared technology to rapidly warm composite compules. Warming composite significantly lowers the viscosity of the material, resulting in better adaptation, reduced voids, microleakage and improved depth of cure.
The Phasor™ Composite Warmer is able to heat composite material to 150°F in under 1 minute, and sustains a constant temperature throughout the entire dental procedure. Materials remain highly sculptable, non-sticky, and easily shaped during manipulation.
Phasor™ Composite Warming Gun is not limited to a single brand of composite. This makes the device extremely versatile, not only in quick posterior bulk fills, but in aesthetic regions as well. Improved depth of cure allows for larger incremental layers to be placed, saving valuable time.
Lowered material viscosity also greatly reduces the hand pressure needed to deliver composite material, allowing for faster ergonomic delivery.
View more information about the Phasor™ Composite Warming Gun »
Great for use with Exquisite Restoration™ Nanofill Composite
If you prefer composite syringes, check out our Therma-Flo™ Composite Warming Kit
Phasor™ Composite Warming Gun
$7.11 – $689.59
SPECIAL OFFER –
15% OFF All Phasor™ Equipment & Accessories
with code equip23 at checkout! Now through December 31, 2023.
Click here to learn more »
Instructions for Use (IFU)
Testimonials