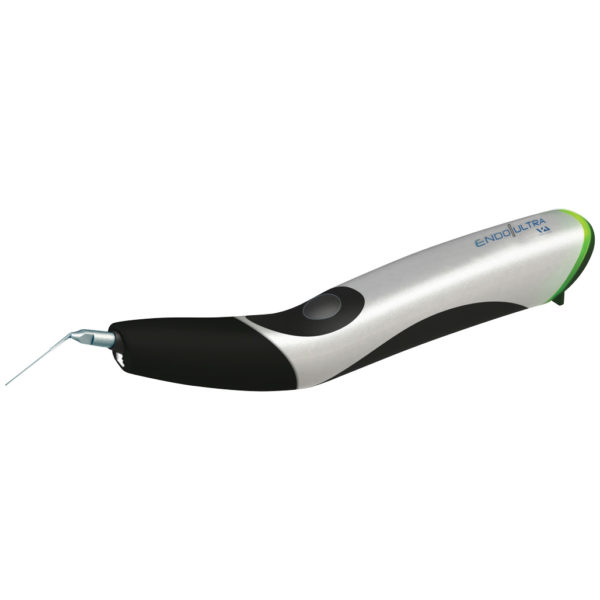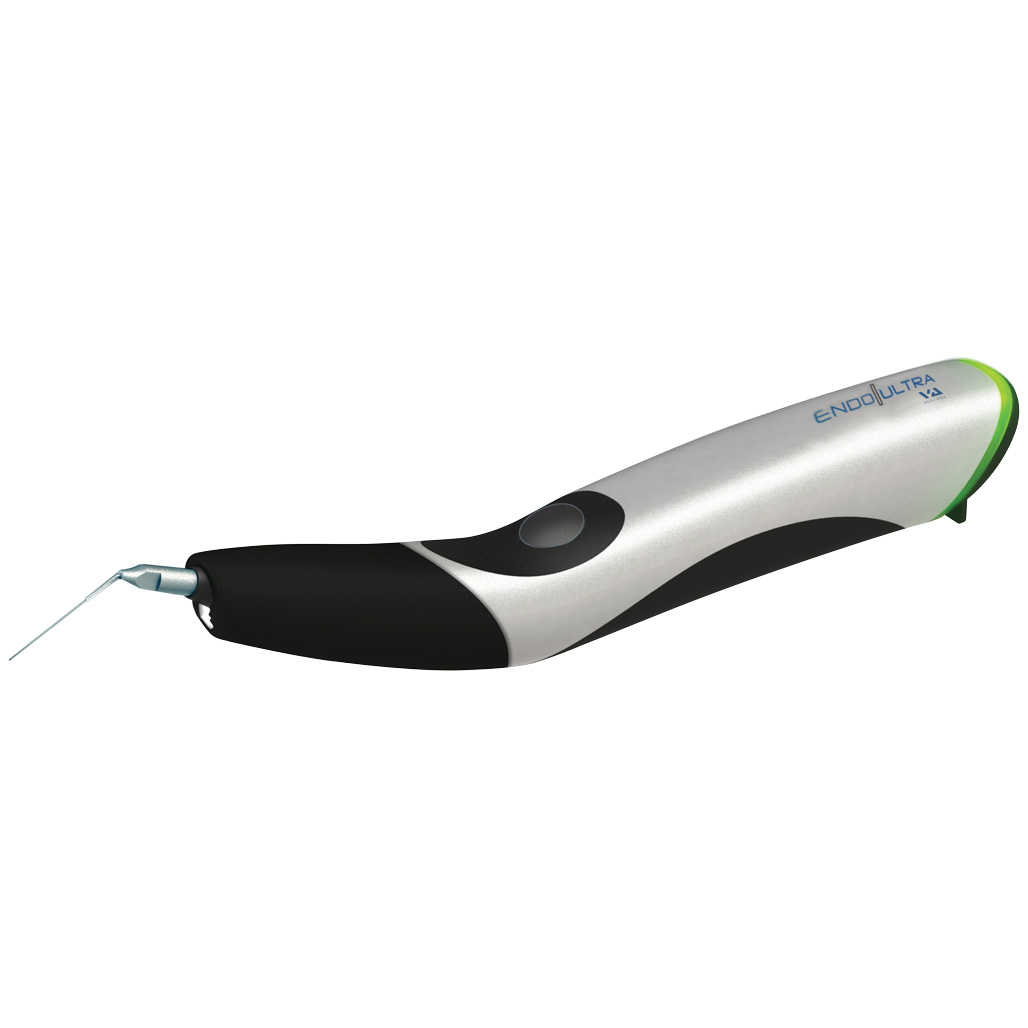 Studies continue to show that using Ultrasonic devices during irrigation enhances antibacterial and tissue dissolving ability of irrigants. Some studies have even shown Continuous Ultrasonic Irrigation to be the most effective technique in dentin debris removal from apical irregularities. EndoUltra®'s patented technology produces ultrasonic tip frequency of up to 40,000 Hz – 200 times more powerful than sonic devices! EndoUltra® by Vista Apex™ harnesses ultrasonic technology in a compact, easy-to-use and cordless handheld device! EndoUltra® is the only cordless activator unit capable of generating the tip frequency (40,000 Hz) required to create sufficient acoustical streaming and the cavitation necessary to effectively clean, penetrate and remove vapor lock.
LED Power Level Indicator
Cordless
Sure Grip Design
LED Light
Autoclavable Sleeves
Activator Tips
Use with ENHANCED Activator Tips – highly durable titanium, increased flexibility, and increased power.
Efficient – better cleansing in less time!
Effective – better penetration of irrigants throughout canal!
Ultrasonic – better acoustic streaming with cavitation!
View more information about EndoUltra® »
Download Cleaning Guide here. Use with Chlor-XTRA™ and SmearOFF™ for a Truly Powerful 2 Step Irrigation Protocol!
Compare to Dentsply Sirona® EndoActivator™
EndoUltra® Cordless Ultrasonic Activator
$14.11 – $649.99
SPECIAL OFFER –
15% OFF All EndoUltra® Equipment & Accessories
with code equip23 at checkout! Now through December 31, 2023.
Click here to learn more »
Instructions for Use (IFU)
Testimonials