Wisconsin Lights Up For New Curing Light Innovation!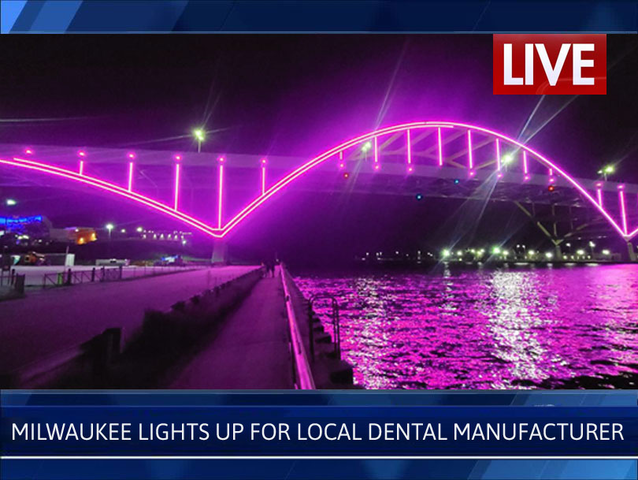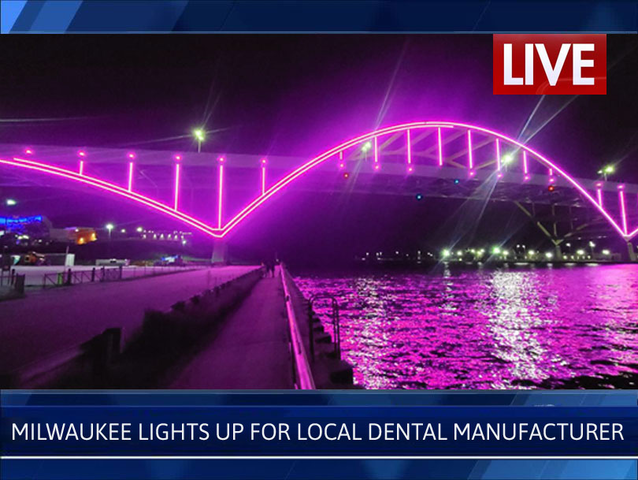 Vista Apex's PinkWave™ curing light is taking the dental world and the "city of festivals" by storm. Milwaukee, Wi, is lighting the Hoan Bridge pink to recognize local innovators, Vista Apex, on April 1, 2021.
"Milwaukee and the state of Wisconsin itself are known for its innovators and tastemakers in a wide range of industries, and we're happy to showcase how the dental industry fits into that," said Milwaukee County representative April Fuhlz
Fuhlz went on to say, "Innovations like these don't come around every day, so we're excited to be able to celebrate in a way that only the 'city of festivals' can!"
April Fools, we got you! ? But we think they really should!
Pinkwave™ is the next generation of curing lights equipped with patented QuadWave™ Technology utilizing UV, Blue, Red, and Near-infrared (NIR), making it the first of its kind with a signature pink light!
PinkWave™ dominates the competition with features like its broad curing area, the largest on the market at 113m2. For clinicians, this allows full curing of any size restoration in a single curing cycle. Due to its' slim design and decreased weight, PinkWave is easily accessible for posterior restorations without creating patient discomfort.
PinkWave™ also features a built-in transilluminator for crack and caries detection, offering improved diagnostic capabilities. This curing light features three modes (standard, ramp, boost). The output of PinkWave is 1640mW/cm2 on standard and ramp and 1865mW/cm2 on boost mode.
---
---